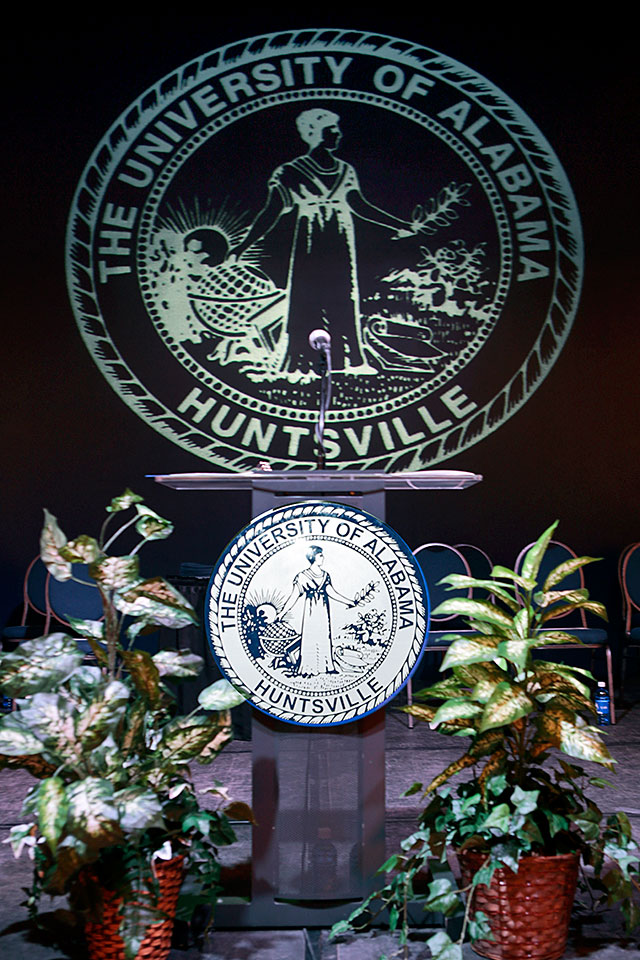 HUNTSVILLE, Ala. (March 27, 2014) - The University of Alabama in Huntsville (UAH) will recognize outstanding undergraduate students for their distinguished academic achievements during Honors Convocation on Tuesday, April 1, on the university's campus.
The UAH Undergraduate Academic Honors Convocation is an important tradition, allowing the university to honor our students and to recognize their successes. This year, the event will be held at 9 a.m., in the Chan Auditorium. A reception will follow the ceremony.
Each college within the university will also hold separate honorary programs, and schedules are listed below:
College of Nursing — Chan Auditorium at 1 p.m.
College of Liberal Arts — Roberts Recital Hall at 2 p.m.
College of Business Administration — Chan Auditorium at 3 p.m.
College of Engineering — Charger Union Theater at 3 p.m.
College of Science — McDonnell Douglas Auditorium at 4 p.m.
To view spring 2014 Honor's Convocation recipients, please click here: 2014 Honors Program
---
You may also be interested in: