HUNTSVILLE, Ala. (Feb. 17, 2014) - "A Conversation on Climate Change," will be presented on  Monday, March 3, by The University of Alabama in Huntsville (UAH) College of Business Administration's Distinguished Lecture Series.
Well-known economist Russ Roberts of Stanford University's Hoover Institute, and host of EconTalk will moderate a conversation between climate scientists Dr. Kerry Emanuel of The Massachusetts Institute of Technology (MIT), and Dr. John Christy, of UAH. The lecture will be presented at 5:30 p.m., in the Chan Auditorium of the College of Business Administration Building. A reception will immediately follow the forum. This event is free and open to the public. To confirm your attendance, please RSVP at: Gabriele.Cromartie@uah.edu.
Where do scientists agree and disagree on climate change? What evidence might bridge the gaps of disagreement? How can the average citizen navigate complex issues of science, economic impact, and public policy? Professors Emanuel and Christy will examine and discuss these and other climate change questions during the forum.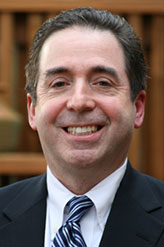 Russell David 'Russ' Roberts — is well known for communicating economics in layman's terms. He is host of the weekly podcast, EconTalk at George Mason University. He is a regular commentator on business and economics for National Public Radio's Morning Edition, and has written articles for The New York Times and The Wall Street Journal. Additionally, he blogs at Cafe Hayek, and has published two novels: The Invisible Heart (economic ideas in the context of a narrative), and his most recent book, The Price of Everything (addressing price gouging and market economics). Roberts earned an undergraduate degree in economics from the University of North Carolina, and a PhD, in economics from the University of Chicago.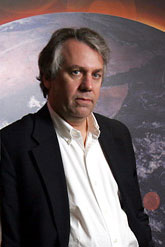 Kerry Emanuel — is Professor of Atmospheric Science at MIT. He specializes in atmospheric convection and the mechanisms acting to intensify hurricanes. At MIT, Emanuel has been the director of The Center for Meteorology and Physical Oceanography and, more recently, The Program in Atmospheres, Oceans, and Climate. Specifically, his research interests focus on tropical meteorology and climate, with a specialty in hurricane physics. Emanuel was named one of The 2006 TIME 100 (men and women whose power, talent or moral example is transforming the world). In 2007, he was elected as a member of the U.S. National Academy of Sciences. Emanuel is known for his hypothesis about a super powerful type of hurricane, a hypercane which could be formed if average sea surface temperatures increased warmer than the warmest ocean temperature ever recorded.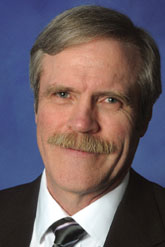 John R. Christy — is the Distinguished Professor of Atmospheric Science and Director of the Earth System Science Center at UAH, where he began studying global climate issues in 1987. Since November 2000 he has been Alabama's State Climatologist. In 1989, Dr. Roy W. Spencer (Principle Research Scientist at UAH) and Christy developed a global temperature data set from microwave data observed from satellites beginning in 1979. For this achievement, the Spencer-Christy team was awarded NASA's Medal for Exceptional Scientific Achievement in 1991. In January 2002 Christy was inducted as a Fellow of the American Meteorological Society. Dr. Christy has served as a contributor and lead author for the U.N. reports by the Intergovernmental Panel on Climate Change in which the satellite temperatures were included as a high-quality data set for studying global climate change. Christy received M.S and PhD degrees in Atmospheric Sciences from the University of Illinois. He earned an undergraduate degree in mathematics from California State University in Fresno. He has been featured in Discover magazine, and in an NPR profile highlighting his diverse background.
For more information about the College of Business Administration's forum on climate change, please call Gabriele Cromartie at 256.824.4725 or email Gabriele.Cromartie@uah.edu.
---
You may also be interested in: