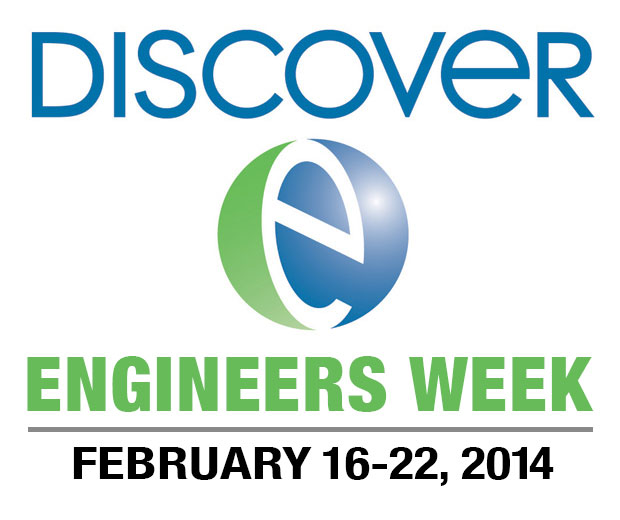 HUNTSVILLE, Ala. (Feb. 3, 2014) - The University of Alabama in Huntsville's (UAH) College of Engineering will observe National Engineers Week February 16-22. The 2014 eWeek theme is "DiscoverE: Let's Make a Difference."
On Thursday, Feb. 20, the eWeek Banquet and Awards Ceremony honoring College of Engineering faculty and students will be held at the Jackson Conference Center (adjacent to HudsonAlpha Institute for Biotechnology), located in Cummings Research Park. The coordinator of the event is Eric Grigorian (BSE EE '83, MSE EE '87), and IEEE Huntsville Section Chair. Each year one of the College of Engineering's member technical societies hosts the event. This year, IEEE will host the eWeek banquet. The purpose of eWeek is to call attention to the contributions to society that engineers make.
The keynote speaker for the banquet and awards ceremony is Tim Pickens, inventor, entrepreneur and engineer. His business, Pickens Innovations specializes in commercial space, technical product development and solutions, and business consulting for technical and space companies. He previously served as commercial space advisor and chief propulsion engineer for Huntsville-based Dynectics, and team leader for the Rocket City Space Pioneers Google Lunar X PRIZE Team.
The banquet will begin at 5:30 p.m., and the cost per person will be $37 if reserved by Feb. 7; $42 if reserved by Feb. 8-14; and $47 the day of the event. The meal choices will be either grilled chicken breast with Marsala Sauce or vegetarian. Click to RSVP online: (Meal fees apply, pay via PayPal) https://meetings.vtools.ieee.org/meeting_view/list_meeting/22927.
Eric Grigorian, was the recipient of the Distinguished Young Engineer Alumni Award by the UAH College of Engineering. He received the award for his contributions in the field of electrical engineering in defense, and commercial markets locally and abroad. He served as president and vice president of UAH's Engineering Council; and vice president of the university's Eta Kappa Nu Honor Society. Gregorian received the Huntsville Section Service Award and chaired the committee which planned IEEE's 50th anniversary celebration.
Every year, National Engineers Week (now known as DiscoverE (http://www.discovere.org/) is held on the third week of February. eWeek is observed by more than 70 engineering, education, and cultural societies, and more than 50 corporations and government agencies. The celebration of eWeek was started in 1951 by the National Society of Professional Engineers (NSPE) in conjunction with President George Washington's Birthday. President Washington is considered as the nation's first engineer, notably for his survey work.
For more information, contact:
Joyce Anderson-Maples
256.824.2101
maplesj@uah.edu
---
You may also be interested in: