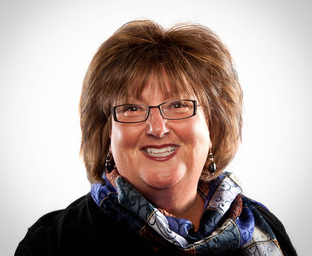 HUNTSVILLE, Ala. (Jan. 20, 2014) - Nationally recognized motivational speaker and conference trainer Tracy Knofla (pronounced K-naw-flaw) will be the keynote presenter at the third annual University of Alabama in Huntsville (UAH) Student Leadership Conference, on Saturday, Jan. 25.
The conference "Explore the Possibilities," is free for all participants, including those from surrounding universities and colleges. All conference events will be held in the Shelby Center for Science and Technology. The UAH Student Life Office sponsors the annual event.
Knofla's presentation will be from 11:15 a.m., to noon. She will host a question and answer session immediately after her talk. Additional conference offerings include workshops, lectures and a special track of presentations specifically for members of the UAH fraternity and sorority community.
Knofla lives by the motto, "If it's not fun, I'm not doing it!" She's adamant that training is serious business that doesn't have to be serious. With more than 25 years of training experience, she has conducted hundreds of presentations for thousands of people across the country.
She holds undergraduate and graduate degrees in recreation and leisure studies from Southern Connecticut State University. Knofla spent 11 years working at Indiana University Southeast in Student Life. She is a co-owner and a featured presenter for High Impact Training, a nationally recognized training and development company. Recently, Knofla published her first book, entitled: Thriving In Chaos.
For more information about the UAH "Explore the Possibilities," conference, please contact Kacey Schaum, assistant director for Student Life at Kacey.Schaum@uah.edu or telephone (256) 824-5420, fax: (256) 824-4883.
For more information, contact:
Joyce Anderson-Maples,
256.824.2101
maplesj@uah.edu
---
You may also be interested in: