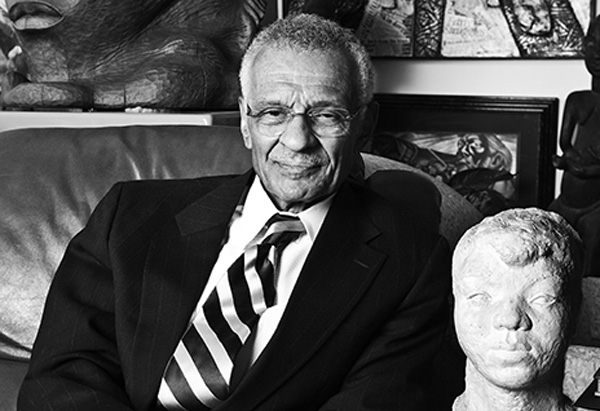 HUNTSVILLE, Ala. (Jan. 13, 2014) - Distinguished minister, author and civil rights pioneer, Dr. C. T. Vivian will be the special guest for The University of Alabama in Huntsville's (UAH) annual Martin Luther King, Jr., Commemoration Program on Thursday, Jan. 16.
The program will begin at 4 p.m., in the University Center Exhibit Hall. The event is free and open to the public. The Office of Multicultural Affairs, in conjunction with the Office of Diversity, sponsors the annual program.
Cordy Tindell "C. T." Vivian was a leader and organizer in the Civil Rights Movement, and a confidant and friend to the Rev. Martin Luther King, Jr. Vivian participated in Freedom Rides and sit-ins across the country. He also helped establish numerous civil rights organizations, including the National Anti-Klan Network, Vision, and the Center for Democratic Renewal.
Vivian helped organize the first lunch counter sit-ins in Nashville in 1960, and the city's first civil rights march a year later. He worked alongside King, James Bevel, Diane Nash and other members of the Southern Christian Leadership Conference in Birmingham, Selma, Chicago and the March on Washington.
In 1966, a year after the Selma Movement, Vivian created and directed the educational program, Vision, and put several hundred Alabama students in college with scholarships. The program name changed and later became Upward Bound. His 1970 book, Black Power and the American Myth was the first publication on the Civil Rights Movement by a member of King's staff.
Last November, President Barack Obama named Vivian as a recipient of the Presidential Medal of Freedom. Vivian resides in Atlanta, where he most recently founded the C. T. Vivian Leadership Institute, to create a model leadership culture for training and educating a new generation of grass-roots leaders.
He was featured as an activist and an analyst in the civil rights documentary, Eyes on the Prize, and was featured in the PBS special, The Healing Ministry of Dr. C. T. Vivian. He has made television appearances on Oprah as well as the Montell Williams Show and Donahue. Vivian is the focus of the biography, Challenge and Change by author Lydia Walker.
For more information, contact:
Joyce Anderson-Maples
256.824.2101
maplesj@uah.edu
---
You may also be interested in: