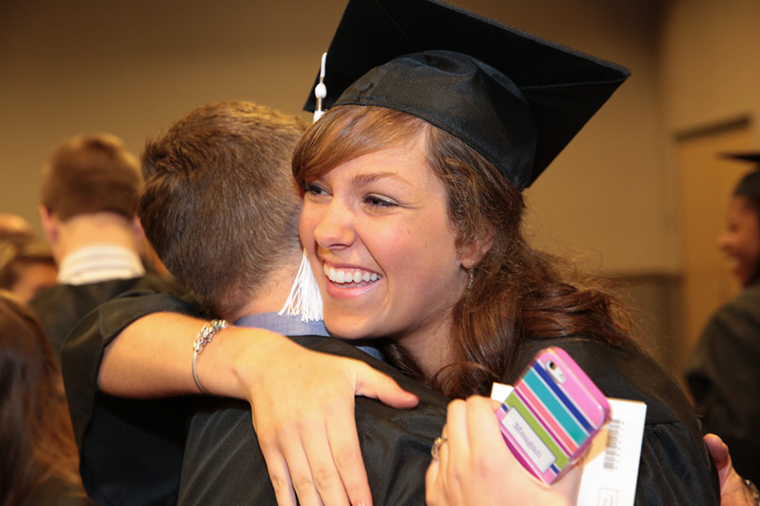 HUNTSVILLE, Ala. (Dec. 17, 2013) - This past Sunday at 2 p.m. in the Propst Arena of the Von Braun Center, The University of Alabama in Huntsville (UAH) held its 50th commencement ceremony. During the event, an estimated 921 diplomas were awarded to students who completed their degree requirements over 2013's summer and fall semesters.
"It's always a day of tremendous joy for the students and families alike," says Dr. Brent Wren, UAH's associate provost. "The ceremony recognizes their accomplishments, and I'm honored to be a part of it."
UAH alumna Tasia Malakasis delivered the commencement address. The owner and president of award-winning artisan goat cheese producer Belle Chevre, Malakasis drew on her own experiences to illustrate how learning is a lifelong process that doesn't end with college graduation. She herself earned an English degree and went on to a career in software marketing before heading back to school, in this case the Culinary Institute of America in New York. She then became an apprentice cheese maker at Belle Chevre before taking ownership of the company just six months later.
---
You may also be interested in: