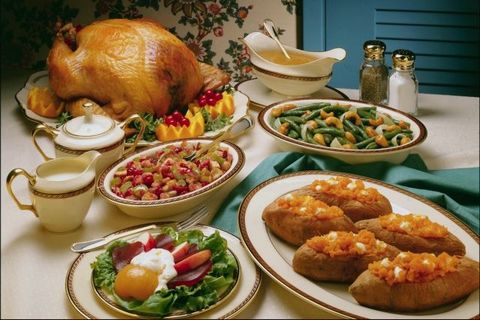 HUNTSVILLE, Ala. (October 28, 2013) - The UAH Harvest Dinner started 28 years ago, as a "taste of home" for students who were not able to spend the holidays with family and friends.
Reva Bailey, who coordinates the Harvest Dinner said the annual project brings together faculty, staff and community volunteers to serve a feast to university students. She initially began the Harvest Dinner for international students in November 1985. Bailey served as university registrar before she retired several years ago.
This year's event will be Monday, Nov. 18, from 4:30 p.m., to 7:30 p.m., at the Baptist Student Center (BSC) located on Sparkman Drive.
What used to be a home-cooked meal for a few students quickly turned into a major university event. Bailey and her dedicated team of volunteers now prepare dinner for 500 people. The Harvest Dinner committee is now accepting donations of desserts and door prizes.
Bailey said the group also needs volunteers to help with food preparation all day on Monday, Nov. 18, and to help cook, serve dinner and clean the facility. All donated goods need to be at the BSC bynoon Nov. 18. To volunteer or donate items, please contact Bailey at 256.824.3592 or baileyr@uah.edu.
After her retirement, Bailey established the Harvest Dinner Fund. Monetary donations to the Harvest Dinner Fund are tax deductible and may be forwarded to the UAH Development Office, Shelbie King Hall - Suite 300, Huntsville, Ala., 35899, or by calling 256.824.6505.
For more information, contact:
Joyce Anderson-Maples
(256) 824.2101
maplesj@uah.edu
---
You may also be interested in: