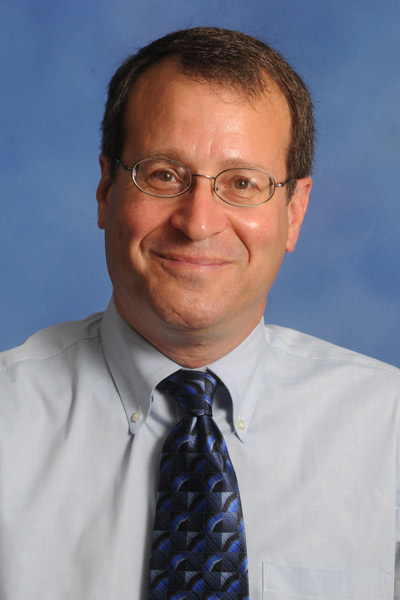 HUNTSVILLE, Ala. (Oct. 18, 2013) - When The University of Alabama Board of Trustees approved the establishment of an Honors College at The University of Alabama in Huntsville (UAH) last month, it marked a major milestone for director Dr. Harry Delugach.
"When I got the job four years ago, the question was, 'Does it make sense to transition from an Honors Program to an Honors College?'" says Dr. Delugach, who also serves as an associate professor of computer science.
Some had their doubts; at the time, it wasn't clear if the program was robust enough to be able to offer honors students the courses and resources they would need if it were to grow to the size of a college.
But Dr. Delugach wasn't going to take no for an answer. "I attended an undergraduate honors college and it transformed me," he said. So he and Honors Coordinator Bethany Wilson set about growing the program.
First, they reached out to the Office of Admissions to increase enrollment. "They were really helpful, giving us ideas about how to find students or bringing prospective students over to the Honors office," he says. "And we went to all the open house and recruitment events."
Then they worked with University Housing to establish two honors theme floors in Frank Franz Residence Hall. "It's easier to focus on studies when you're around people who are focused," says Dr. Delugach, "so we wanted to surround our Honors students with like-minded peers, who are also serious about their studies."
Finally, they enlisted the help of additional faculty to expand the selection of honors courses available to program participants. "We recruited more professors to teach courses and to serve as advisors for the honors thesis requirement," he says. "They were "very, very supportive."
Strategically speaking, Honors colleges help with university recruitment and retention.
Dr. Harry Delugach
Honors College Director
By the fall semester of this year, it was clear their efforts had paid off. "We doubled in size, number of courses - most every measure," he says. "I'm kind of proud of that." And now that the program has been elevated to a college, Dr. Delugach foresees its continued growth as a certainty.
"Strategically speaking, Honors colleges help with university recruitment and retention," he says, adding that the majority of students who enter an Honors program in their first year come back as sophomores. And why wouldn't they?
In return for maintaining a minimum GPA of 3.25, honors students enjoy a host of perks: increased access to full-time faculty and researchers, the opportunity to attend and present at leadership and research conferences, recognition at Commencement and on their diploma and transcript, and a competitive edge when apply to graduate school or employment.
Not, Dr. Delugach is careful to point out, that the Honors College is for everyone. "Some students like being part of a larger group," he says. But for those who are interested in the depth and enrichment that smaller class sizes and personalized academic advisement can offer, there's no comparison.
"I don't like to refer to Honors students as elite, but the Honors College is a prestigious college," he says. "The students have been picked because they can best benefit from this arrangement." And now that the program has become a full-fledged college on par with the university's other five, that many more can reap the rewards.
As for Dr. Delugach, he enjoys a benefit of his own as director of the Honors College. "What I love," he says, "is getting to work with talented undergrads."
---
You may also be interested in: