TVA provides grant for UAHuntsville STEM outreach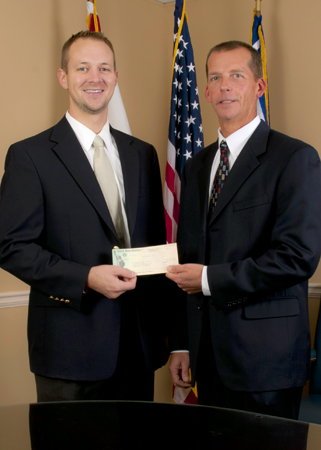 HUNTSVILLE, Ala. — The Tennessee Valley Authority has provided a grant of $5,000 to The University of Alabama in Huntsville for projects related to STEM outreach, recruitment and retention.
The grant will support those efforts in the areas of electrical, computer and optical engineering at UAHuntsville.
Jason Harper, manager of Valley Relations for TVA, said the underlying philosophy is to offer funding to student design teams that are willing to pursue creative projects that can be used as tools to generate K-12 interest in engineering.
This project option was offered to students enrolled in a senior level electrical engineering course for the first time during the spring 2012 semester. Two student teams from UAHuntsville participated. Other supporters include the EMC Society-Huntsville chapter, Northrop Grumman, and Bentley Automotive Group. The end result was the addition of a wireless buggy and salt-water antenna to the college's outreach toolbox.
Left: TVA Valley Relations Manager Jason Harper, left, provides a $5,000 grant to UAHuntsville's Electrical and Computer Engineering Department. Dennis Hite accepts the grant on behalf of the university.
Wireless buggy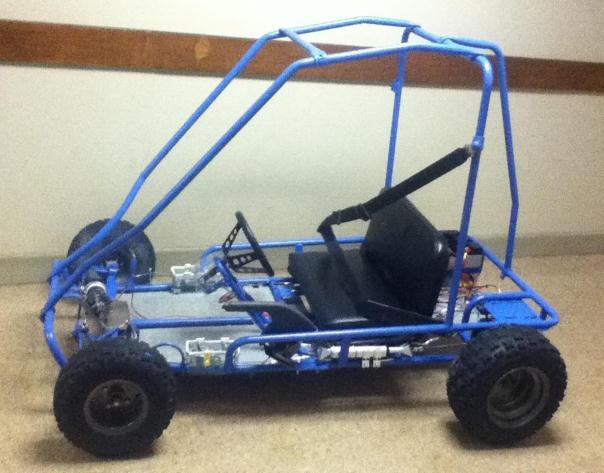 "During the spring 2012 semester the Wireless Buggy design team released its first prototype. The buggy was designed to locally read signals from the gas pedal, steering wheel and brake; then send them wirelessly to the drive, brake, and steering motors. The project is the beginning of a continuing endeavor. The final goal is to have a wireless buggy you can control through the internet on a Smartphone or other wireless device, and eventually produce a self driving vehicle that navigates itself using global positioning signals."
Salt-water Antenna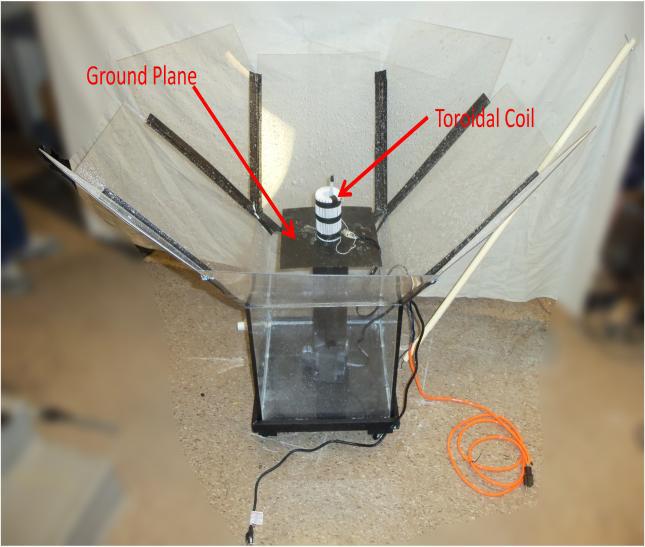 " During the spring 2012 semester the salt-water antenna design team constructed an antenna capable of FM radio band reception. The antenna is based on a design being developed by the United States Navy, patent 7,898,484 B1, The antenna consist of an electric pump that passes a stream of salt-water through a simple circular current probe. The probe provides the signal output for the receiver and is inductively coupled to the stream of salt-water generated by the pump. The stream height is adjustable, via the pump, and acts as a quarter wavelength element of a monopole antenna. Program participants will be asked to tune a receiver to their favorite FM radio station then adjust the height of the antenna for the best reception."
You may also be interested in: