UAHuntsville students develop MAPTIN a new mobile website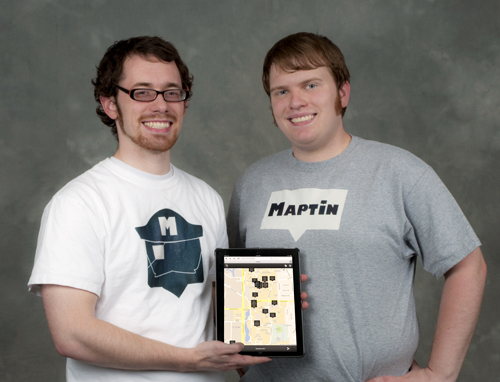 HUNTSVILLE, Ala (September 12, 2012) — Carl and Adam Holden, brothers, inventors and University of Alabama in Huntsville (UAHuntsville) students, turned a case of FOMO into an opportunity to develop a cure: chronocartography.
Come again.
Although Carl and Adam didn't have an actual term for FOMO, a technology-related trend that essentially means the Fear Of Missing Out (on something more interesting than what you're doing at the present time) —the brothers had a concept to solve the problem.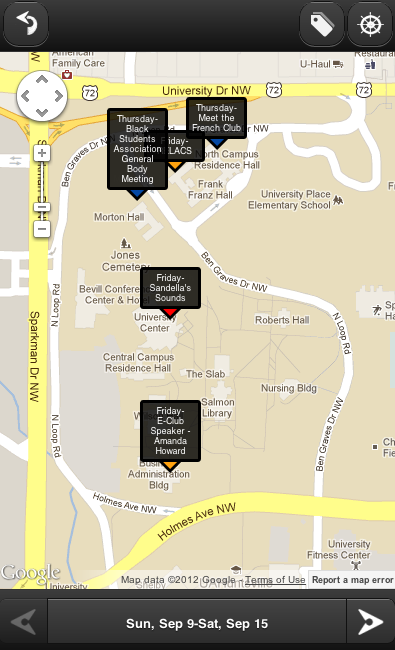 "We termed our new idea as chronocartography, mapping events according to geography and time," said Carl. "It's an idea that I had several months ago. Schools like UAHuntsville tend to have a hard time informing students about all their events. From my observation, my generation is not very prone to following static calendars. I wanted to make a more modern way to get people involved. Luckily, my brother is a computer programmer."
The site can be accessed at www.maptin.net. A tutorial is available by clicking the How to Use button on the home page. Carl and Adam launched Maptin as a beta test site on the UAHuntsville campus. "To clarify, this is not an "app,"" Carl noted. "It's a mobile website which acts basically like an app except you don't have to update it — all changes are instantaneous." The site opens to a map of the UAHuntsville campus with icons popping up at various locations with specific details about upcoming events. The icons are refreshed within seconds.
Carl is the creator of Maptin, and is a senior marketing student at UAHuntsville. Adam, his younger brother, is a junior in computer science and the lead programmer and designer of the web site.
In creating Maptin the brothers questioned the actual purpose and the key issue of social media. They quickly realized social media for most people can be isolating and makes users "less and less social."
"With Maptin, you can spend less nights refreshing your feeds, and more nights having fun and making friends," Carl said. "We are trying to spread the word to students and we've received quite a bit of support from the faculty.Once we have finished all of Maptin's improvements, we fully intend to sell the service to schools and other organizations."
For more information
Joyce Anderson-Maples (256) 824-2101
maplesj@uah.edu