Library - Charger Brew
Charger Brew Coffee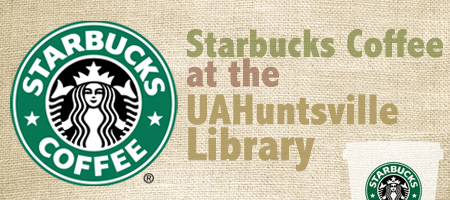 Charger Brew Coffee is now available in the first floor area of the UAH Library, offering a varity of coffees, sandwiches, pastries, snacks, and salads. Charger Brew also can make hot/iced tea, chai latte, and hot chocolate.
Hours:
Mon-Thurs 10:00am-7:00pm
Fri 10:00am-4:00pm
Sat-Sun closed
For information about menus, nutrition, and other dining location on campus, see The Dining Services page.