Bryan Page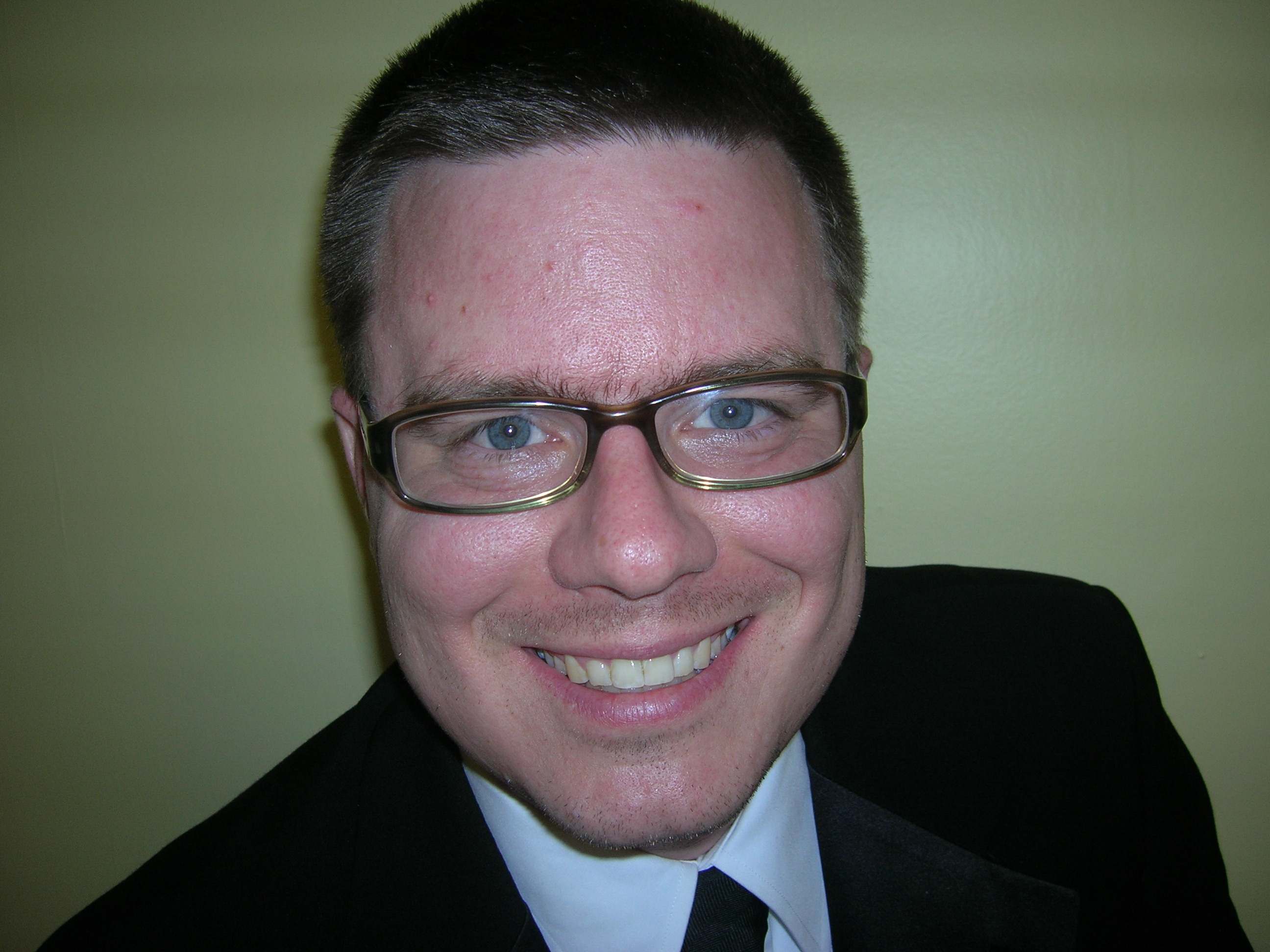 Conductor and composer Bryan Page holds degrees from the University of Montevallo and Westminster Choir College of Rider University. His conducting teachers have been Drs. Joseph Flummerfelt, Andrew Megill, Joseph Line, the late Robert Wright and Joseph Ardovino. He has participated in conducting master classes with Simon Carrington and the late Moses Hogan. He has sung in choirs under the direction of Charles Dutiot, Riccardo Chailly and Riccardo Mutti.
Bryan has conducted vocal and instrumental ensembles performing a number of large works, including Bach's Cantatas 8 & 126; Faure's Requiem; Schubert's Mass in G; Ralph Vaughan Williams' Six Choral Songs; Vivaldi's Gloria; as well as prepared choruses for Orff's Carmina Burana, Strauss' opera Die Fledermaus, and served as music director for The Wizard of Oz. He has worked closely with many local groups including the Huntsville Master Chorale, The Brass Band of Huntsville and the Huntsville Community Choir. He was a founding member of the vocal ensemble The West Gallery Voices and the Huntsville Composers' Colloquium.
As a composer, Bryan's music has been heard in Boston, Chicago, Los Angeles, New York City & Washington D.C., as well as Alabama, Georgia and South Carolina. He has received commissions from The Metropolis Ensemble in New York City, ACM in Chicago, the U.S. Army Band Trumpet Ensemble, UAB Trumpet Ensemble, the Montgomery Symphony Orchestra, the Altamont School and the Huntsville Master Chorale, as well as private commissions. In April 2012, a portion of his new song cycle The Edith Poems was performed by baritone Mischa Bouvier and pianist Yegor Shevtsov at Carnegie Hall.
As tenor soloist and trumpeter, Bryan has performed in Boston, Nashville and Philadelphia, throughout North and Central Alabama, New Jersey and North Carolina
Bryan is currently Director of Music Ministry at Covenant Presbyterian Church, Part-time studio instructor in composition at Oakwood University, and Trumpet Instructor at The Hawthorne Conservatory. He maintains a private composition, trumpet and voice studio.
Bryan lives in Huntsville with his wife, mezzo-soprano Suzanne Bouvier-Page; their two children, Jack and Sarah Frances; and their two dogs, Iverson and Potter.
Learn more about Bryan at his website, www.bryanpagecomposer.com.