An Evening of Brazilian Music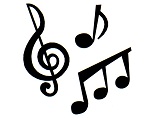 Please join Carlos Costa and Joana Azevedo for an evening of Brazilian Music at UAH Roberts Recital Hall on Tuesday, July 30, at 7:30 PM. Program information below. This concert is free and open to the public.
Brazilian Music
Joana Azevedo, mezzo soprano
Carlos H. Costa, piano
UAH Roberts Recital Hall
July 30, 2013
7:30 p.m.
Estércio Marquez Cunha Two Variations of an "Improviso"
(1941- )
Camargo Guarnieri Não Sei (I don't know)
(1907 - 1993) Vamos dar a Despedida (Let's say Goodbye)
Heitor Villa-Lobos Canção do Amor (Love Song)
(1887 - 1959)
Marlos Nobre Dengues da mulata desinteressada
(1939 - )(Nonchalant Whyning "Mulata")
Francisco Mignone 6 Prelúdios para piano solo
(1897 - 1986)
Waldemar Henrique Abaluaiê
(1905 - 1995) Essa Negra Fulô (That black woman)
Uirapuru (Canção Amazônica)
Tom Jobim /Vinícius de Moraes Canta, canta mais (Sing, sing more)
(1927 – 1994) / (1913 - 1980)
Arr: Paulo JobimOlha Maria (Behold Maria)
Tom Jobim/Gene Lees Chovendo na Roseira
(1927 – 1994) / (1928 - 2010)(Raining at the Rose bush)
Arr: Eumir Deodato
Tom JobimGirl from Ipanema
Arr: Carlos H. Costa
Baden Powell/Vinícius de Moraes Berimbau
(1937 - 2000)
Arr: Carlos Costa