Piano, Jazz Piano, Jazz Theory, Jazz Improvisation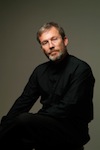 Pianist Keith Taylor is certainly one of the more versatile musicians in the area. As a performer, he is capable in a number of styles, including classical, jazz, popular and church music. He has performed throughout the Southeastern United Stated as a soloist, accompanist and ensemble player.
Mr. Taylor holds a Master of Music degree from the University of South Carolina and a Bachelor of Arts degree from UAH where he currently teaches piano and a number of jazz related courses. He is presently employed as pianist for Lakewood United Methodist Church.
Mr. Taylor has recorded a CD entitled Wondrous Love, piano improvisations on hymn tunes, and another entitled O Christmas Tree-O with the Keith Taylor Trio, released in fall of 2008.
Faculty Since: 2001
Credentials
Master of Music – University of South Carolina
Bachelor of Arts – University of Alabama in Huntsville
Research/Creative Activity

Email:
keithtaylor88@hughes.net
Phone:
256-824-6436