Katherine Newman, Instructor
Harp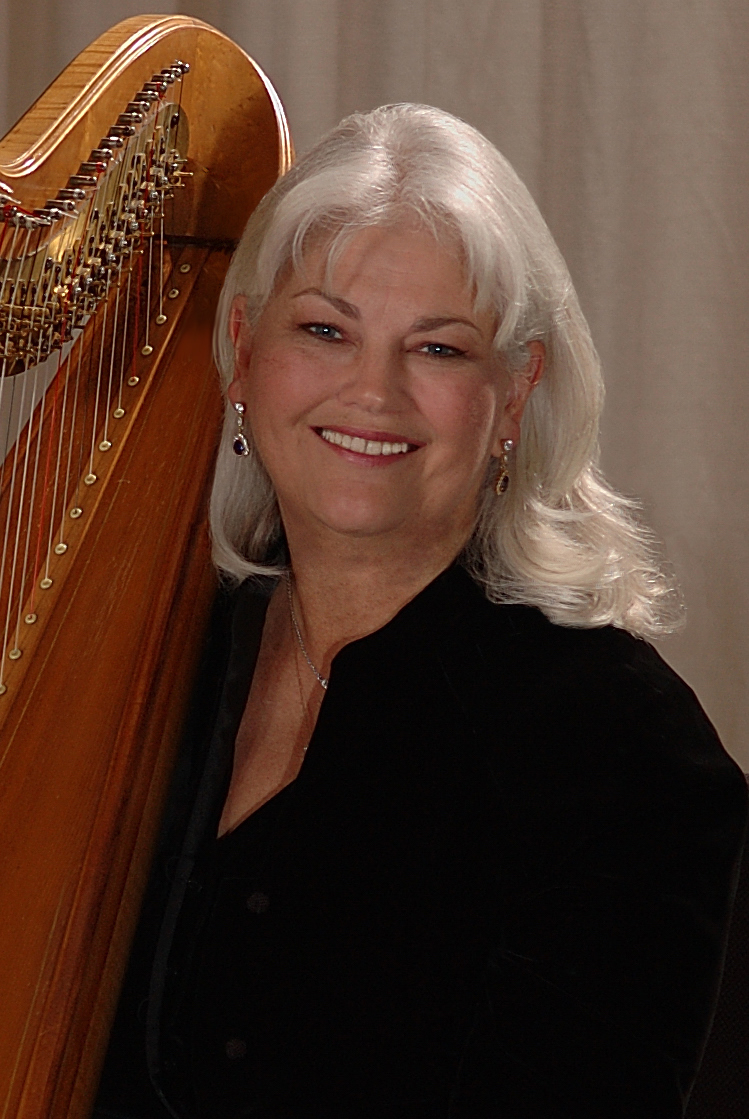 Katherine Newman graduated from Auburn University with a Bachelor's and Master's Degree in Music-Applied Harp, under renown harpist Marjorie Tyre. While at Auburn, she was a member of the Tyre Harp Ensemble which concertized in the southeast, including a performance at the Citadel!
She was Principal Harpist of the Columbus (GA) Symphony for eighteen years, and Principal Harpist of the Mobile (AL) Opera Orchestra for seven years before moving to Huntsville, AL in 1998 to take the position of Principal Harpist of the Huntsville Symphony Orchestra.
Ms. Newman has been a featured soloist with the Huntsville Symphony in Mozart's Concerto for Flute and Harp, Debussy's Danse Sacred and Profane, and Ravel's Introduction and Allegro.
In past summers, she has taught harp in the Masterworks Music Festival at Houghton (New York) College, played with the Chesapeake Chamber Symphony in the St. Mary's (Maryland) Summer River Concert Series, and most recently at the Tennessee Valley Music Festival in Huntsville, AL.
In 2007 Ms. Newman graduated from Alabama A&M with a Master's Degree in Music Education, and is presently teaching Music Appreciation classes as an adjunct faculty member of Calhoun Community College.
In the Fall of 2011, she was appointed Harp Instructor at UA Huntsville, for their first Applied Harp Major, and is now teaching Music Appreciation there as well.
She has performed extensively in the Washington, DC area as a partner in Duo D'Oro, Harp Duo with friend and Washington harpist, Caroline Gregg Hudson, and is also a member of Reverie, Harp and Flute Duo with friend and colleague Evelyn Loehrlein, Principal Flutist of the Huntsville Symphony Orchestra.
As a free-lance harpist, Ms. Newman has performed in many orchestras such as the Greenville (SC) Symphony, Macon (GA) Symphony, Alexandria (VA) Symphony, Baltimore Symphony, Atlanta Symphony, Mobile Opera Orchestra and Alabama Symphony Orchestras.
She travels extensively in the southeast, and teaches harp privately in her home studio.
Faculty Since: 2010
Credentials
Master of Music Education – Alabama A&M University
Master of Music – Auburn University
Bachelor of Music – Auburn University
Research/Creative Activity

Email: katherine@goldenharps.com
Phone: 256-797-3114
Website: www.goldenharps.com