Dr. Christine Sears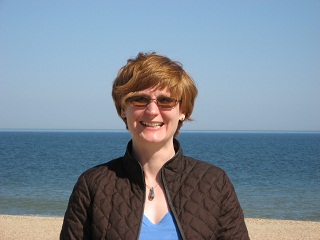 Assistant Professor of History
401 Roberts Hall
(256) 824-2573
Christine.Sears@uah.edu
Areas of Specialty
Atlantic World
Early American Republic
Comparative Slavery
Gender
A consistent interest in teaching and education brought Christine to UAH. She completed an undergraduate degree in Secondary English Education; unable to focus on just one area, her degree included a double major in the Humanities and a minor in Greco-Roman studies. A job teaching junior and senior high school took her to the East Coast, where she taught English, public speaking, and ancient history. Meanwhile, she worked as a guide at Winterthur Museum in Delaware on the weekends. Winterthur's collection of American decorative arts inspired a deep curiosity about the people who made and used the objects, as well as a conviction that active, hands on learning is the best way to share history with others. In fact, Christine was so convinced that she moved into the Education Department at Winterthur, where she designed and implemented programs for students in grades pre-K through Elderhostel and workshops for teachers that earned continuing education credit. Unable to completely give up English education, she taught composition, study skills, and public speaking at Delaware Technical and Community College in the evenings.
Hooked on history at Winterthur, she decided to return for an advanced degree in American history at the University of Delaware. Her master's thesis, "Submit Like a Man," addressed masculinity in the early republic, but she focused on comparative slavery in her dissertation.
At UAH, Christine will teach world and American history surveys, upper division classes in the American early republic and antebellum periods, the Atlantic World, and gender history. She looks forward to developing a course on the Ottoman Empire and the World that will hopefully include a trip to Istanbul and working with other history faculty to develop a public history program.
When not at UAH, Christine enjoys gardening, lifting weights, and spending time with her husband, Eric.