Poetry in Music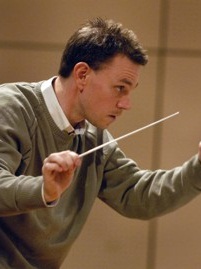 Huntsville Community Chorus: Fifth Annual "Something Old, New, Borrowed, Blue" Concert
Mr. Billy Orton and Dr. David Ragsdale, conductors
"Poetry in Music" in Cooperation with International Festival Week
Friday, 28 September 2012
7:30 p.m.
On Friday, September 28, the Chamber Chorale of the Huntsville Community Chorus Association (HCCA), Alabama's Second-Oldest Performing Arts Organization, joins with the Huntsville Chamber Winds in another brilliant collaborative event tied in with the International Festival Week, which ends with the Third Annual International Festival of North Alabama at Spragins Hall, UAH Campus, on Saturday September 29. Works spotlighting the mosaic that is North Alabama include:
♫ Internationally celebrated Laureate Spanish poet Dr. Benito del Pliego will read from his poetry collection, "Índice" ("Index"), followed by the performance of DaVid Pineda-Huezo's musical tone poem based on del Pliego's writing; this oratorio premiered in Atlanta in 2001
♫ UAH Dept. of Foreign Languages and Literatures Chair Dr. Rolf J. Goebel will recite Friedrich Rückert's "Um Mitternacht" ("At Midnight"), followed by Gustav Mahler's adaptation of the piece from hisRückert-Lieder song cycle
♫ And in a nod to Merrye Olde England, selections from Shakespeare's Sonnet 27 ("Weary with Toil") will be read, followed by the text's musical adaptation by Christopher M. Walters, HCCA Conductor in Residence
Other works include William Byrd's "I Will Not Leave You Comfortless," "Hark, I Hear the Harps Eternal," and "A Litany for Courage and the Seasons," composed by David Maslanka for chorus, clarinet, and vibraphone and based on the poems of Richard Beale.
Don't miss this opportunity to hear some of Huntsville's finest vocal and wind musicians performing a stunning variety of chamber music…with a few added surprises! It all takes place at 7:30 p.m. in the Sanctuary of theFirst Baptist Church, 600 Governors Drive, SE in Huntsville.
THERE IS NO ADMISSION CHARGE. Donations will be accepted to help support BOTH Chamber groups. Call (256) 533-6606 or visit www.thechorus.org for more information about HCCA's season, season tickets, and more!