UAHuntsville All-State Music Blitz
Saturday, September 21, 2013, 9AM-3PM
Roberts Hall at UAHuntsville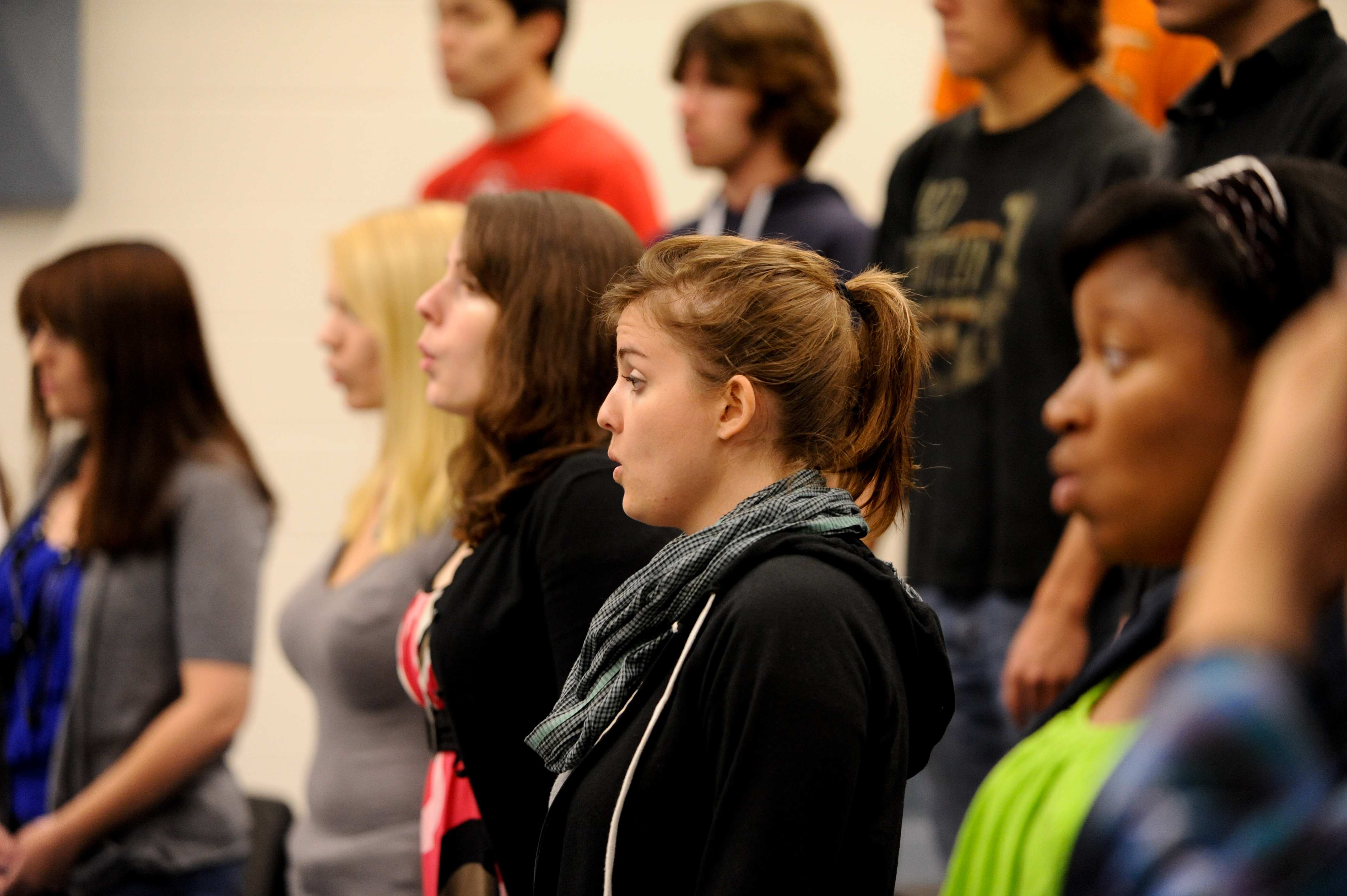 Come join us for one day of ALL-STATE preparation. We'll help you learn the music for the big audition day. All you need to do is bring your All-State music and a pencil. We'll supply the help. All rehearsals will be held in Roberts Hall on the campus of the University of Alabama in Huntsville.
REGISTRATION DEADLINE: September 16, 2013
Conductors, please register your students by filling out the Registration form (link below) and returning it to Dr. Erin Colwitz along with $5 per student.
Registration Form (PDF) Print and Mail
All-State Blitz Flyer (PDF) Print and Post


Event Schedule
800 - 9am: check-in (Roberts Hall) – Registration
900: Vocalizing (in Roberts Recital Hall, 100)
915: UAH Admissions and Announcements
930: HS Groups go to designated rehearsal space
1045: SATB, TTBB and SSA sectional
1145: Resume
1200: Lunch at UC (all students bring their own money - $10 recommended - or bag lunch)
115: Resume in designated rooms
245: SATB, TTBB and SSA sectionals
230: Resume
300: Release
For more information, contact Dr. Erin Colwitz, Director of Choirs
256-824-2581 or erin.colwitz@uah.edu
To view the All-State Music Lists, click on the link below: