Composer Tarik O'Regan to Visit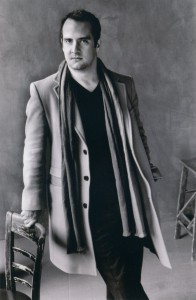 Composer Tarik O'Regan, 2013 Eminent Scholar in the Humanities, will visit UAH April 8-13, 2013. Mr. O'Regan, a two-time Grammy nominee in classical music, will serve as Composer-in-Residence at UAH where he will teach and coach performances of his music with the UAHuntsville Choirs and Wind Ensemble, Dr. Erin Colwitz and Dr. David Ragsdale, conductors.
Mr. O'Regan's music, along with music by Maslanka, Laurdisen, and many others will be offered at 2 joint performances of the UAH Choirs and Wind Ensemble on April 12 (First Baptist Church of Huntsville) and April 13 (Asbury United Methodist Church of Madison) at 7:30 PM, with a pre-concert lecture by Mr. O'Regan at 7:00 PM each evening.
The concert performances are free and open to the public; donations gratefully accepted.