Dr. Phillip Boucher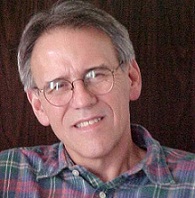 Distinguished Professor of History
323 Roberts Hall
(256) 824-6310
boucherp@uah.edu
Areas of Specialty
Early Modern Europe
Colonial Expansion
Caribbean
After graduating with a Ph.D. in history from the University of Connecticut in 1974, Dr. Boucher started at UAH in 1974. In 1996, he was honored by receiving the first Distinguished University Professorship in the College of Liberal Arts. An atmosphere in the History Department supportive of good teaching and effective research was instrumental in that achievement, and the department encourages such excellence in its students.
Other achievements to mention would include the presidency of the French Colonial Historical Society, holding office in the Southern Historical Association and the Forum on European Expansion and Global Interchange, receiving fellowships from the National Endowment for the Humanities, the American Council of Learned Societies, the American Philosophical Society, the John Carter Brown Library, among others.
He has published a dozen scholarly articles and three books. Of these, the most well known is Cannibal Encounters: Europeans and Island Caribs, 1492-1763 (Baltimore: The John Hopkins University Press, 1992).
He is married to Mary Alice Boucher, a social studies teacher at Grissom High School, and they have three children and one new, beloved grandchild, Henry. He enjoys travel, especially to Europe with France and Italy, his favorite destinations. At home, hiking occupies some weekend time.