Dr. Andrei Gandila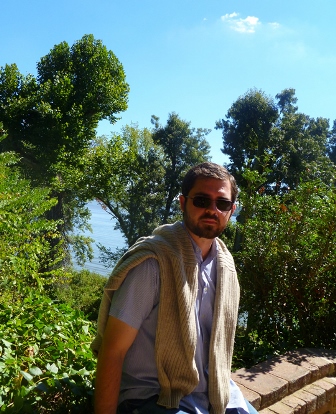 Assistant Professor of History
402 Roberts Hall
(256) 824-2572
Andrei.Gandila@uah.edu
Areas of Specialty
Roman Empire
Late Antiquity and Early Middle Ages
Economic and monetary history
Historical archaeology
Frontier studies
A native of Romania, Andrei Gandila received his B.A. in ancient history from the University of Bucharestand an M.A. in Roman history and archaeology from the same institution. In 2007 he embarked on his American adventure after entering the doctoral program at the University of Florida where he specialized in the history and archaeology of Late Antiquity and the Early Middle Ages. His dissertation explores the early Byzantine frontier on the Danube during the sixth and seventh centuries and the nature of cultural contact between Early Byzantium and the world of barbarians. He relies on the evidence of coins, ceramics, jewelry and other artifacts to reconstruct frontier culture during an age of transformation. He has done archaeological field work in Romania and Italy and research in museums and research libraries in Europe and the United States. He presented his work at international conferences in Bulgaria, Poland, Scotland, and the United States. He has recently spent an academic year in Washington D.C. as a Junior Fellow in Byzantine studies at Dumbarton Oaks.
His teaching interests include Roman history, Late Antiquity, the Early Middle Ages and Byzantium, and historical archaeology. Drawing on his experience as a former museum curator he is also interested in public history and historic preservation. At UAH he plans to develop several introductory courses ranging chronologically from antiquity to the middle ages and more specialized courses on frontiers and frontier culture in the Roman word, daily life in the Roman Empire, money in the ancient world, and Roman archaeology.
When not at UAH, Andrei loves spending time with his wife, hiking, jogging, taking trips and spending hours finishing video games with historical settings.
More details on my publications and research can be found here: