Facilities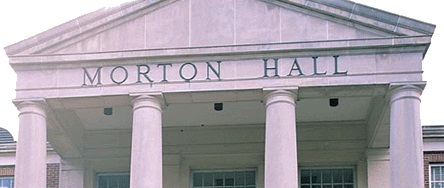 Morton Hall
Morton Hall, the first major building constructed on campus (1960), houses classrooms, computer laboratories, and offices for:
Dean of Liberal Arts Office (MH 256)
Communication Arts Department (MH 342)
Education Department (MH 232K)
English Department (MH 222)
Foreign Language Department (MH 342)
Global Studies Program (MH 253)
Honor's Program (MH 336)
Philosophy Department (MH 332)
Political Science Department (MH 250)
Pre-Law Program (MH 250)
Psychology Department (MH 335)
Technical Writing Program (MH 222)
Sociology Department (MH 344)
Women's Studies Program (MH 344)
Women's Studies Resource Room (MH 254)
Writing Center (MH 228)
---

Roberts Hall
The Frances C. Roberts Hall, a two-unit complex, that houses a large auditorium/lecture room for various university programs, as well as, classrooms, studios, laboratories and offices for:
Music Department (RH 102)
History Department (RH 409)
Humanities Center (RH 316)
---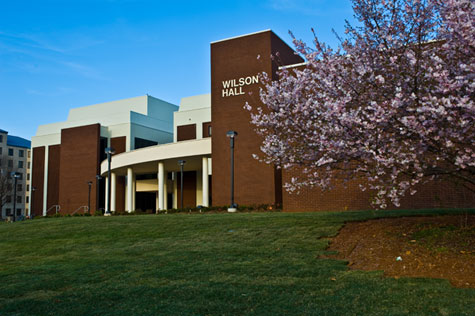 Wilson Hall
Wilson Hall, newly renovated in 2010, is home to large painting, drawing and printmaking studios, two state of the art computer labs, photography facilities, and a large and comfortable art history lecture hall and seminar room. Faculty and department offices and a well-appointed gallery space are also located in the building.
Our well-equipped sculpture studio, located in Roberts Hall, has a woodshop, welding facilities, foundry and a sculpture yard for carving.
Art & Art History Department (WH 160B)
Wilson Hall Gallery (WH 160)
Wilson Theatre (WH 001)
---
Salmon Library
The Salmon Library at UAH supports the academic and research programs of the university through its collection of 415,300 volumes, 2,460 periodical subscriptions, U.S. government documents, sound recordings, materials in microform and microfiche, and manuscript collections. It also holds a computer lab designed specifically for the College of Liberal Arts.
---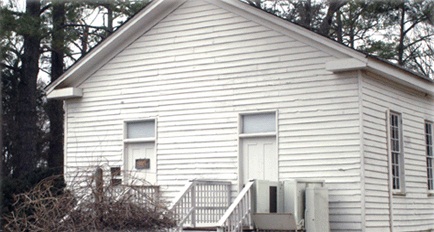 Union Grove Gallery
Union Grove Gallery and Meeting Hall, one of the oldest churches in the state, was transplanted onto campus in 1974 from its original site in Hazel Green, Alabama. The late UAH Art professor Dr. Jeffrey Bayer was instrumental in getting the structure to campus as well as overseeing its restoration. Surrounded by some of the 300 different ornamental trees maintained by the Grounds Management department, the building has previously served as the temporary site for the City of Huntsville Museum of Art. It now serves as an Art Gallery and meeting hall for university functions.
To reserve Union Grove for an event, please call (256) 824-6200.
Preference is always given to the UAH Art Department and then to other UAH affiliated groups, but for a small rental fee the gallery is available to outside groups.