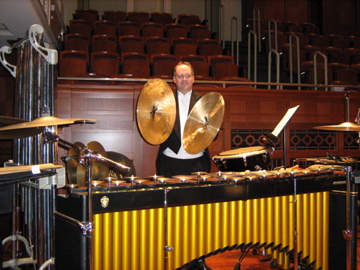 UAH Music will hold the 2nd Annual UAH Day of Percussion on Saturday, January 19th @ Grissom High School from 12-6pm. Sponsored by Zildjian and Innovative Percussion. Master classes will include Richard Graber of the Grammy Award Winning Nashville Symphony, Amy Stubbs, who has played with the San Francisco Symphony, Laura Noah, Principal Timpanist of the Mobile Symphony, and more. Free Private Lessons door prizes, and more. To register and/or more information, contact Host Deborah Loach at
dloach@bellsouth.net.
UAH Day of Percussion is free and open to the Public.