Residence Hall Trial Period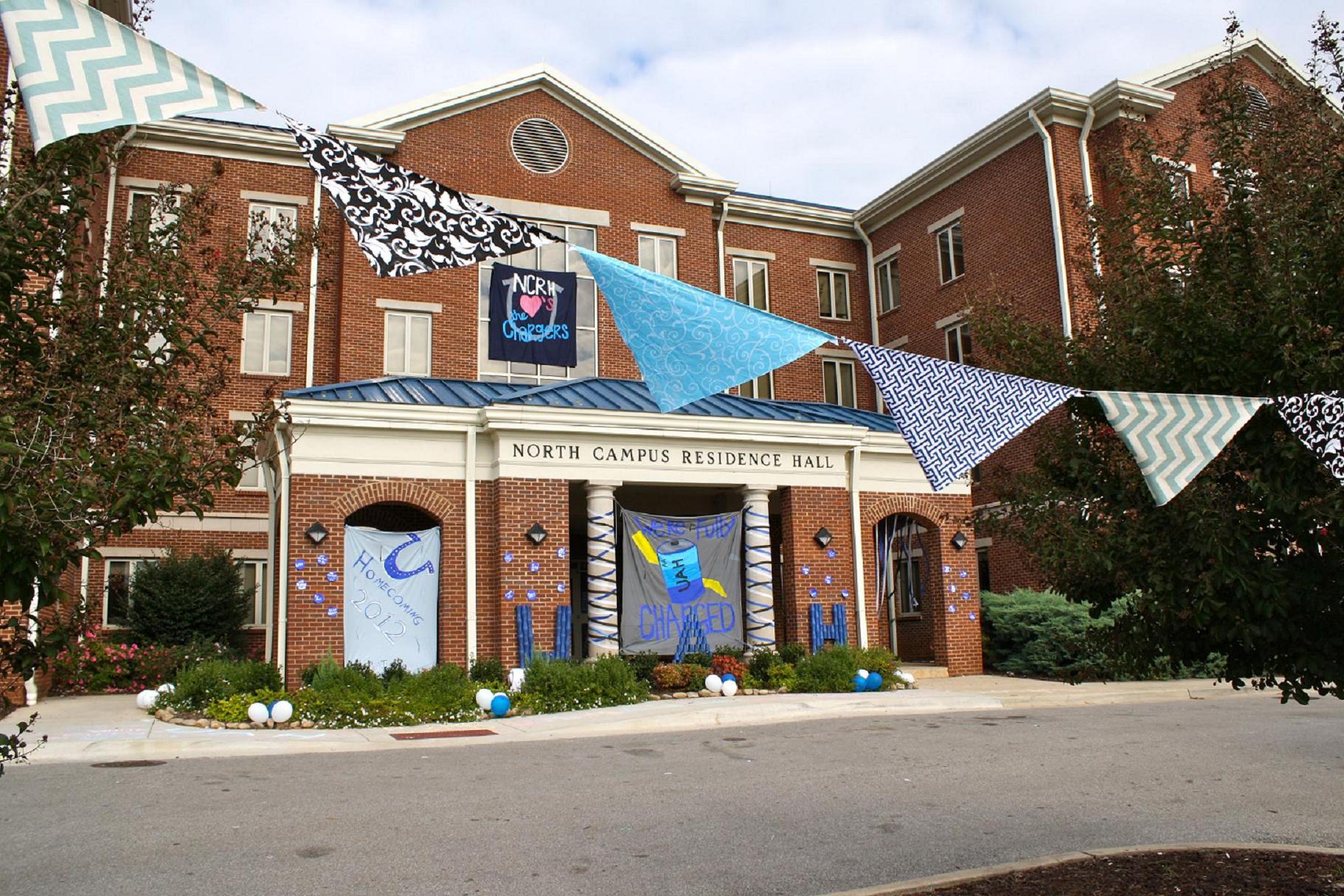 Purpose: Many local students (those within a 30 mile radius of campus) have difficulty making a decision as to whether to live on campus, at home, or in local apartments. The University now provides our local students the opportunity to experience on-campus living and all its advantages for a risk-free, six-week trial period, after which students may elect to remain in University housing or to move out with no further obligations.
This new program allows students to experience the advantages of on-campus life, including participation in the first six weeks programming initiative conducted jointly by University Housing and the Dean of Students. This program assists resident students to make the college transition by equipping them with tools to achieve academic success, introducing them to the many support services available at the University, and promoting and encouraging their social engagement and campus participation.
Process:
• Complete and submit a Six Week Trial Period Housing Application with $25 application fee.
• Space permitting, trial period residents may apply for and will be assigned to the theme community of their choice within the 1st year student buildings. Trial period residents that do not select a theme community will be assigned to the Central Campus Residence Hall.
• A six-week contract will be required for this trial period.
• At the conclusion of the six- week trial period, a resident may elect to remain in University Housing, or may vacate their assigned space without penalty or further financial obligations for housing. Upon check out, students will be financially responsible for any damages to their leased space.
Logistics:
• Applications will be accepted until the first day of classes for Fall semester 2014. Classes begin Wednesday, August 20th.
• The Fall 2014 move-in date is Friday, August 15th, beginning at 9:00 am.
• Rent for the six-week period will be $930 and is due on the 1st day of classes, Wednesday, August 20th. The rental charge includes all utilities, cable TV, internet access, phone, and 24-hour security.
• Formal notice of continuation or termination of the housing contract must be provided to University Housing on or before Friday, September 19th.
• Residents opting to move out must vacate their assigned space on or before Sunday, September 28th at 5:00 pm. Failure to do so will result in the assessment of additional rent charges prorated on a weekly basis.
• Residents opting to remain in University Housing will sign an academic year contract. The remainder of the fall semester rent will be posted to the student's account and must be paid prior to the spring semester class registration period.
Meal Requirement:
• Students living in University Housing for the six-week trial period have a meal plan requirement for the period. However, if they choose to remain in Housing for the academic year, they will acquire the meal plan requirement and full semester rate associated with their class rank and room assignment. The student's meal fee will be prorated based on this information and the initial deposit on their Charger Card. The difference will be added to their student account for immediate payment, unless they had previously chosen a full semester meal plan that meets or exceeds their requirement. Trial residents have one week following the six-week period to submit a written request for meal plan preference to the Charger Card Office.