1st & 2nd Year Requirement Information
Housing Requirement for First and Second Year Full-Time Undergraduate Students: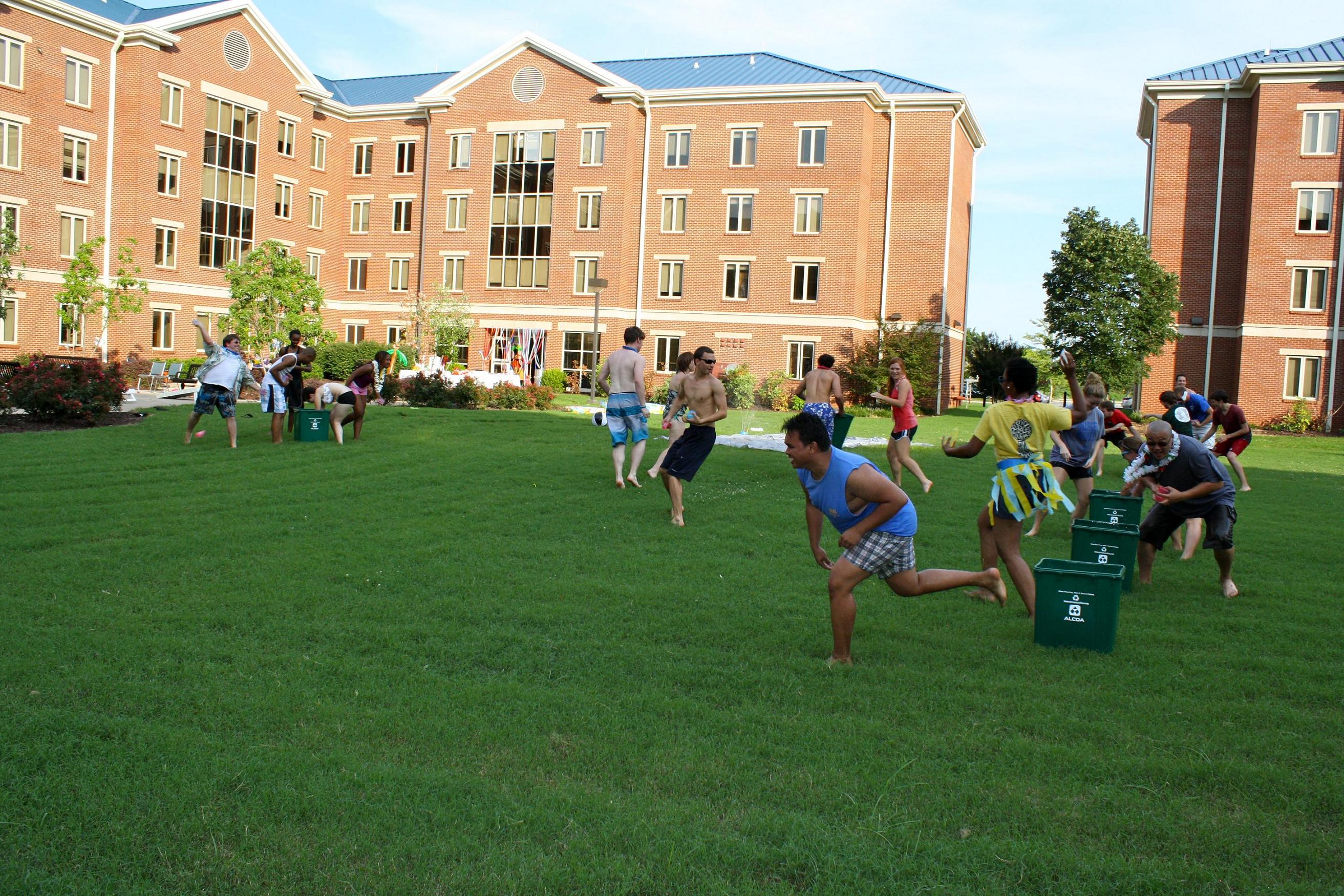 UAHuntsville is committed to providing our students with a comprehensive, successful academic experience. National studies indicate there are numerous educational and social benefits for students who live on campus. Among them, students who live on campus typically enjoy a more favorable overall college experience, are more likely to attend class and maintain higher grade point averages, and graduate in less time than their off-campus peers.
All first and second year full-time undergraduate students with a permanent legal residence beyond a 30 mile radius from campus are required to live in the campus residence halls. This requirement takes effect Fall 2012 and is not applicable to currently enrolled students. Exemption from the First and Second Year Full-Time Undergraduate Students On-Campus Housing Requirement:
Individuals meeting the following criteria may submit an exemption request and will be approved upon receipt of the "Request for Waiver of Housing Requirement" formand any required supporting documents:
·

Students who are at least 21 years old prior to the first day of classes of their first enrolled term.

·

Married students and/or students with children.

·

Students with a documented medical hardship.

·

Students who have earned 48 or more credit hours from an accredited college/university.

Other requests for exemption to the on-campus housing requirement will be considered on a case-by-case basis.
Process for Review of Exemption RequestsAll correspondence regarding exemption requests should be addressed to: University Housing, 601 John Wright Drive, Huntsville, AL 35899, Fax: (256) 824-6739, Phone: (256) 824-6108, Email: housing@uah.edu. Requests are due ten working days prior to the first day of classes of the term for which the waiver is requested.
The Associate Director of Housing & Residence Life will review and act upon all submitted exemption requests. Additional information may be required of some applicants. Applicants will be notified of decisions regarding requests for exemption within five working days after receipt of all required documentation.If denied, applicants may appeal in writing to the Director of University Housing. Written appeals must be submitted to the Housing Office within ten working days of the initial denial. The Director may consult with other units of the University including, but not limited to, the University Health Center, the Disability Resource Center, and the Student Financial Services Office. Decisions of the Director will be communicated in writing within five working days from the date the appeal is received. All decisions of the Director shall be final.
Housing Requirement for First and Second Year Full-Time Undergraduate Students - Information/Forms: