History of the Honors
College
The Honors
College
at the University of Alabama in Huntsville began as the University Honors Program, which was established for entering freshmen during the 1989-1990 academic year. The first graduates were in the spring of 1993. There are currently around 440 students in the Honors
College
, distributed proportionately among all colleges. The number has grown steadily since 2007. Honors students comprise about 7% of the student body.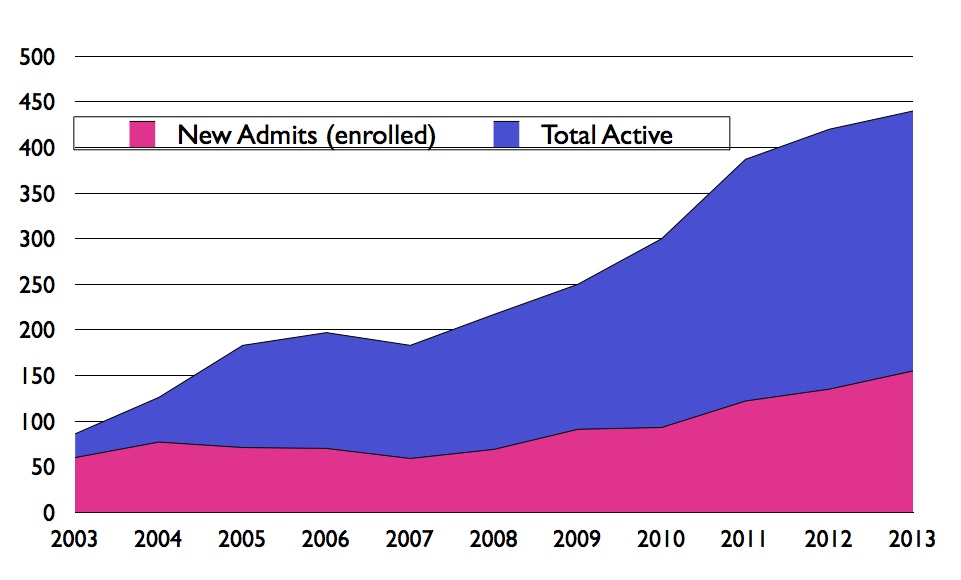 Since the Program's inception in 1990 (with first graduates in 1993), there have been 243 graduates in Honors, 227 Honors Diplomas and 16 Honors Certificates. Here is the chart of graduates since 1993.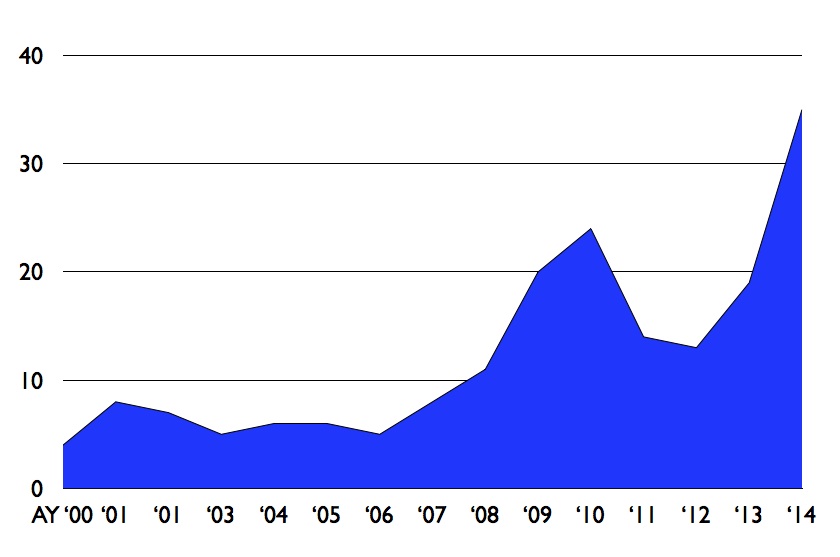 Administrators
Honors Office Staff

Served

Ms. Betty Cole

1993-2010

Ms. Bethany Wilson

2011-present
Director

Served

Dr. Ann Boucher

1989-1995

Dr. Joyce Pettis (interim)

1995-1996

Dr. Richard Modlin

1996-2002

Dr. John S. (Jerry) Mebane

2002-2009

Dr. Harry S. Delugach

2009-present
Annual Report
See our latest annual report to the UAHuntsville administration.