Honors Program Hosting Town Hall Meeting on March 4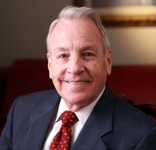 Town Hall Meeting on Alabama Constitution Reform
Monday, March 4 6:00 pm-7:00 pm
Shelby Center 109, UAH campus
Open to all UAH Students and Faculty
The UAHuntsville Honors Program will be partnering with the UA Honors College to host a Town Hall meeting on March 4 at 6:00 pm in Shelby Center 109. The topic of the meeting will be "Home Rule: How Do You Want It?" based on the Alabama constitution reform. Former Alabama Governor Albert Brewer and Professor Bob McCurley will be speaking.
Derek Carter, a UA Honors College student, explains the issue to be discussed. "The State Legislature in 2011 passed a bill (SJR 82) mandating a revision of Alabama's 112 year old Constitution. The Alabama Constitutional Revision Commission has met the last 2 years. Last year in November 2012 the people approved the first revisions of two Articles of the Alabama State Constitution. Currently the legislature has 3 more Articles before it this year. One of these includes the controversial "Home Rule". Home Rule deals with the concentration of power either in the counties and municipalities or all decisions and laws being made in Montgomery in the State Legislature. Currently, Alabama does not permit Home Rule."
According to Derek, "Town Halls are to inform students about the issue, as well as get their input as to the direction the new constitution should take concerning Alabama's government. There will be a presentation by each of the panel members to explain the different points of view concerning the issues in the constitution the legislature is addressing currently. Then there will be a time for questions and an opportunity for students to share their ideas, perspectives, and opinions on constitution reform. This program gives students a way to have a direct voice in the future of their state government."
For an in-depth review of the Commission's work, see: http://ali.state.al.us/constitutional-revision.html.
Professor Bob McCurley retired after 37 years as Director of the Alabama Law Institute. He now teaches 3 classes at the UA Honors College in addition to coordinating the Constitutional Commission and leading the drafting of the new constitution.
Governor Albert Brewer was the 47th governor of Alabama. For many years he was a prominent leader in the group, Alabama Citizens for Constitutional Reform. He currently serves as the Chair of the Constitutional Revision Commission.