Adam Powell: Honors Student in the Spotlight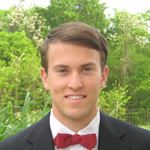 Adam Powell
Senior
Major: Chemistry
From: Huntsville, AL
Our current Honors student in the spotlight is Adam Powell. Adam will graduate this May with a degree in Chemistry. He is our 2013-2014 Honors Student of the Year.
Where are you from and what high school did you attend?
I was born and raised in Huntsville, AL and I was homeschooled during high school at Covenant Christian Academy.
What are your plans after graduation?
I intend to become a physician, most likely in primary care. I have applied to medical schools at UAB, USA, Emory and Vanderbilt.
What is your Honors Thesis about?
I am working on my Honors thesis in biochemistry with Dr. Robert McFeeters. I am studying the potential for an enzyme called Peptidyl tRNA Hydrolase (PTH) to become a new antibiotic target. PTH is critical for bacteria and humans but humans have multiple types of PTH. Therefore, I am studying the possibility of inhibiting bacterial PTH--and killing bacteria--without inhibiting human PTH.
How has the Honors College impacted your time at UAH?
Honors classes are always more beneficial because the small size allows professors to focus on discussions rather than lectures, and I have typically found discussions to be more thought provoking than lectures.
Honors has also encouraged me to get involved with research sooner. I probably would not have pursued getting involved with research before my senior year if the Honors College had not emphasized research experience.