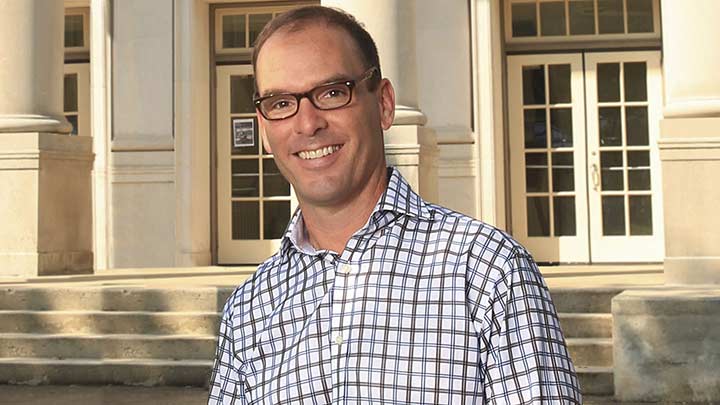 William Wilkerson has been appointed dean of the UAH Honors College. Michael Mercier | UAH
HUNTSVILLE, Ala. (July 7, 2014) — William Wilkerson has been appointed dean of The University of Alabama in Huntsville (UAH) Honors College. He will assume his duties as dean on Tuesday, July 15.
"Dr. Wilkerson has numerous distinctions and achievements and brings a wealth of experience in leadership and administration, research, scholarship, and teaching to the Honors College. Please join me in welcoming Dr. Wilkerson to his new role here at UAH," said Dr. Christine W. Curtis, provost and executive vice president for Academic Affairs.
Wilkerson currently serves as professor and chair of the Department of Philosophy in the College of Liberal Arts.
"The new Honors College will offer a unique and transformative educational opportunity for the students, as well as a chance to raise the profile of UAH as a whole. UAH has been a home to me for 16 years, and I know that this community can accomplish great things when we work together. I am excited for this new challenge," said Wilkerson.
Prior to his appointments at UAH, Wilkerson held positions at the University of Indiana at Kokomo and Purdue University. He also held a clinical assistant professor position at The University of Alabama at Birmingham School of Medicine, Huntsville Campus.
Wilkerson earned an undergraduate degree in Humanities from Willamette University, and a Ph.D., in Philosophy from Purdue University.
---
You may also be interested in: