Honors Thesis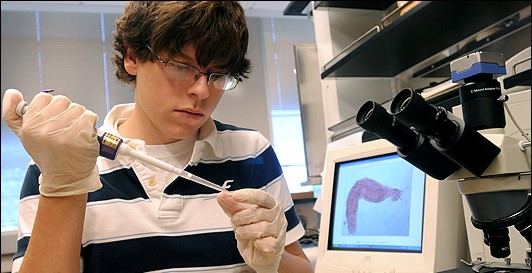 As a student in the UAH Honors College, you will be expected to complete a scholarly or creative thesis, typically during the senior year. Your Honors Thesis is the capstone experience of the Honors College, thereby bringing together your Honors preparation and your education in a particular discipline or combination of disciplines. Many theses are suitable for publication in journals or conference proceedings. Selected theses are published electronically through the UAH Salmon Library There's also an older list of Honors theses, most of which are available in hard-copy through the Honors Office.
For more complete information, see the Honors Handbook. The main steps in your thesis are as follows:
Identify an advisor, agree on a topic and determine which course you want to get Honors credit for the thesis (see the Handbook for more guidance). HON 499 is a Pass/Fail course.
Fill out an Honors Thesis Proposal Form and submit with signatures to the Honors Office as soon as you know the information.
Register for the course you chose in step 1.
Meet regularly with your advisor, do the work and produce the thesis!
When your work is completed, submit an Honors Credit Completion Form to the Honors Office.
Submit your thesis, including the Honors Thesis Title Page as your cover page.
Thank your advisor!
The Honors Handbook will give you guidance on how to choose a project advisor and a topic, how to determine which course(s) in which you'll perform your work, what should be the content of an Honors thesis, and how to submit your final thesis to the Honors Office.