Honors Lecture: Communicating Science Roundtable
Thursday. April 3, 2014
11:10 am - 12:20 pm
Shelby Center 107, UAH campus
Open to the public.
Seating may be limited.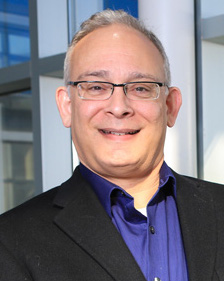 Dr. Richard Miller
Holly Ralston
Dr. C. Alex Young
"Communicating Science: A Technical Communication Roundtable"
Science is exciting, but only when people understand it. Great science communication makes concepts like cosmic magnetism attractive and brings the "god particle" down to earth. But great science communication is an art and science of its own.
In Communicating Science: A Technical Writing Roundtable, three experts shared their strategies for effective and compelling science writing. Join UAH Physics Professor Dr. Richard Miller, local science communication guru Holly Ralston, and NASA Education and Outreach specialist Dr. C. Alex Young for an informative and lively conversation! This event was sponsored by the UAH Business and Technical Writing Program and was be moderated by its director, Dr. Ryan Weber.
This lecture was free and open to the public.
Dr. Richard Miller,
a professor of physics at UAH, has been involved in nuclear and particle astrophysics experiments throughout his career. Highlights from these experiments include
the first evidence for neutrinos from outside the solar system and the identification of water resources on the Moon.
Holly Ralston has led communications for organizations such as the Hudson Alpha Institute for Biotechnology and the U.S. Space and Rocket Center. More than 25 years of experience has taught her that facilitating widespread understanding of scientific and engineering achievements begins with the simple question, "But why is it important to me?" and that a brief answer requires the greatest skill. Einstein had it right when he said if you can't explain it simply, you do not understand it well enough.
Dr. C. Alex Young is the Associate Director for Science of the Heliophysics Science Division at NASA Goddard Space Flight Center. He oversees Education and Public outreach for the division and he shares NASA's science with the public through work and The Sun Today website and Facebook page in his spare time.
Find out more about the Honors Lecture Series.