About the Student Health Center
We are located in the University Center, upstairs from the cafeteria in room 203 and 205. The Student Health Center provides on-campus health care to students registered at least 3 credit hours. We believe good health is essential to optimal success in college. We are here to help you achieve and maintain your health goals as a step toward the achievement of academic and life goals.
The Student Health Center is designed to meet your basic health care needs. Our services include but are not limited to: physicals for employment, athletics, or nursing school, vaccinations, acute illnesses, and preventative health. The nurse practitioners can prescribe medications as needed. Currently the fee for an office visit is $10 to be paid on the date of service. If necessary, additional fees for lab work or other diagnostic tests may be incurred. At this time we cannot file health insurance, but we have negotiated with a well known laboratory to obtain low prices for you.
Please call 256-824-6775 to schedule an appointment with us. Walk-in times are available during cold and flu season.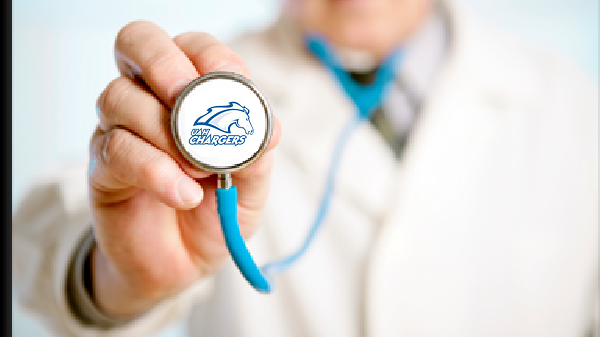 Office Hours: Monday - Friday 8:15am - 5:00pm
*Clinic closed from 12:00pm - 1:30pm
Building: University Center
Room: Clinic - 203 / Immunizations - 205
Phone: Clinic - 256-824-6775 / Immunizations - 256-824-6948
Fax: Clinic - 256-824-6722 / Immunizations - 256-824-5809
Email: shc@uah.edu
Student Health Services is a department of Student Affairs.