Textbooks in Alternative Formats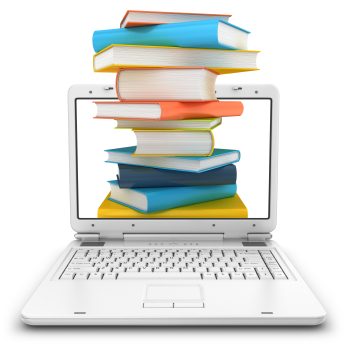 Listed below are some various methods of acquiring textbooks and reading books in different accessible formats. Use this information to find the type of textbook that is the best for you in your academics.
UAHuntsville Bookstore
Many publishers are already publishing their texts in electronic versions for the general public. You can buy thse instead of the paper copy of the book. More and more titles are available each semester. The price varies from text to text, but are usually less expensive than paper copies. To find these electronic texts, contact the UAHuntsville Bookstore at www.uah.edu/bookstore or 256.824.6604.
Bookshare
Bookshare provides electronic copies of textbooks that can be used with text-to-speech software. Membership to Bookshare is free with a documented disability and approval by DSS. Visit www.bookshare.org for more information.
Learning Ally
Learning Ally provides recorded audio copies of texts that are read aloud by live readers and available as downloadable files. Most university-levels texts are not available on Learning Ally. However, this is a great resource for liesurely audio reading material. Membership is available with approval by DSS. Visit www.learningally.org for more information.
Disability Support Services Office
When electronic/audio copies of texts cannot be found, DSS can request an electronic copy of the textbook directly from the publisher when the student purchases a paper copy. Most texts come in a PDF format that can be used with text-to-speech software. It usually takes several week for texts to come in, so request early!
In order to receive a textbook or course material in an electronic format, the student MUST:
1. Officially register with DSS and have a documented disability that requires electronic texts as a reasonable academic adjustment supported by documentation.
2. Enroll in courses at UAHuntsville for the semester that the electronic text or course material is requested.
3. Purchase a copy of any textbook or course pack for which electronic format is requested (this is a copyright requirement).
4. Sign the Student Acknowledgement Statement (located on the Alternative Textbook Request Form).
5. Complete and submit the Alternative Textbook Request Form for the textbooks requested. If the student's schedule changes and different texts are required, the student must fill out a new form for the changes.
If you have any questions, please contact Disability Support Services at 256.824.1997 or dssproctor@uah.edu or visit us in MDH 131.