Center for Information Assurance Education

Information Assurance and Security
Academic Programs in Information Assurance Education in UAHuntsville
M.S. in Cyber Security (Inter-disciplinary Curriculum)
Graduate Certificate in Cyber Security Studies
Ph.D. in Computer Engineering (Concentration in Information Assurance)
Ph.D. in Electrical Engineering (Concentration in Information Assurance)
A National Center of Academic Excellence in Information Assurance Education
On June 2007, The University of Alabama in Huntsville (UAHuntsville) was designated a National Center of Academic Excellence (CAE) in Information Assurance Education (IAE) for the academic years 2007-2012 by the National Security Agency (NSA) and the Department of Homeland Security (DHS). UAHuntsville is re-designated for the academic years 2012-2017.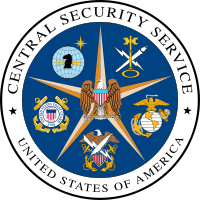 UAHuntsville's information security curriculum meets the NSA Committee on National Security Systems standards 4011 and 4012.

Information Assurance Courses
For further details on the curriculum contact the Center for Information Assurance Education at (256) 824-6002 or deangrad@uah.edu.