Your First Year
Guiding You Through an Exciting First Year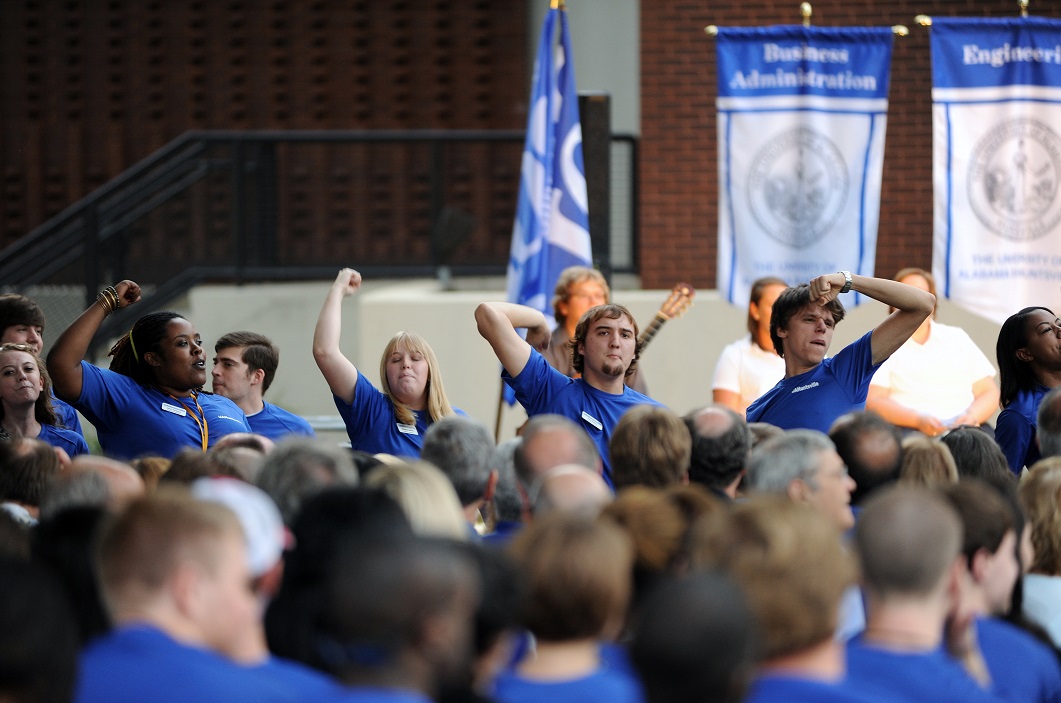 As you begin your first year at UAH, you'll start to see all the possibilities your undergraduate experience offers: Research opportunities, study abroad, student activities, community service, specialized academic programs, leadership programs, Fraternity and Sorority Life, and more.
The First-Year Experience program at UAH offers guidance, advice, and help as you explore options. Through programs, resources, and services, we'll provide the information you need to make your education and experience at UAH everything you want it to be.
Your first UAH experience as a student is New Student Orientation but your connection with First-Year Experience continues after that. We'll guide you through UAH traditions from the Week of Welcome to Homecoming, add depth to your academic study through special events like the "Beyond the Classroom" series, and answer any and all questions you may have about being part of the Charger Nation.