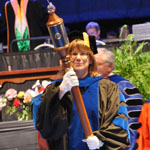 The UAHuntsville Online Scholarship Application located at https://apps.uah.edu/Scholarship/, is now accepting applications for the academic year 2014-2015.
The priority date for students to submit a scholarship application is December 1st.
All prospective and current students are encouraged to complete a scholarship application by December 1, 2013 to achieve priority consideration for next year's awards.