Dean Shankar Mahalingam visited Shanghai Institute of Technology (SIT) in Shanghai, Nantong University in Nantong, and Southwest Petroleum University (SWPU) in Chengdu, China during the week of July 1-5.
At SIT he met with Vice President Yinzhong Ye to sign a Memorandum of Understanding (MOU) that establishes a cooperative agreement to enable exchange of students and faculty to help promote collaborations in teaching and research between UAH and SIT. He met with Deans of several engineering schools to discuss ways by which highly qualified undergraduate engineering students may enter UAH after two or three years at SIT. SIT, with an enrollment in excess of 18,000 students, was established by merging Shanghai Light Industry College, Shanghai College of Metallurgy, and Shanghai Institute of Chemical Technology in 2000. Dr. Mahalingam also had an opportunity to visit the Shanghai Research Institute of Chemical Industry (SRICI). Scientists at SRICI are engaged in research in the fields of stable isotope separation, organic polymers, catalyst technology, biochemical technology, environmental protection, etc.
At Nantong University, he met with Vice President Jianzhong Zhou to sign a similar agreement of cooperation. Nantong University is a comprehensive university with a rich history and today's version, established in 2004, includes Nantong Medical College, Nantong Institute of Technology, and Nantong Teachers College. Nantong University has 22 schools and enrolls over 30,000 students.
In the spring of 2013, UAH signed an MOU to collaborate with SWPU. During the current visit to SWPU, Dean Mahalingam had an opportunity to visit several undergraduate teaching laboratories. In addition, he met with Deans and Vice Deans of Schools of Chemistry and Chemical Engineering, Civil Engineering and Architecture, Materials Science and Engineering, Computer Science, Mechatronic Engineering, and Electrical and Information Engineering. Vice President Ling Wang expressed SWPU's keen interest in enabling their qualified students to study engineering at UAH. SWPU was originally established in 1958 and today it enrolls over 28,000 students across 18 schools and departments
The ground work for Dean Mahalingam's visit was set by several UAH engineering professors visit to China to attend professional conferences and teach during the period 2012-2013. They include Professors CP Chen and James Smith from the Chemical and Materials Engineering department, and Professors Junpeng Guo and Robert Lindquist from the Electrical and Computer Engineering department.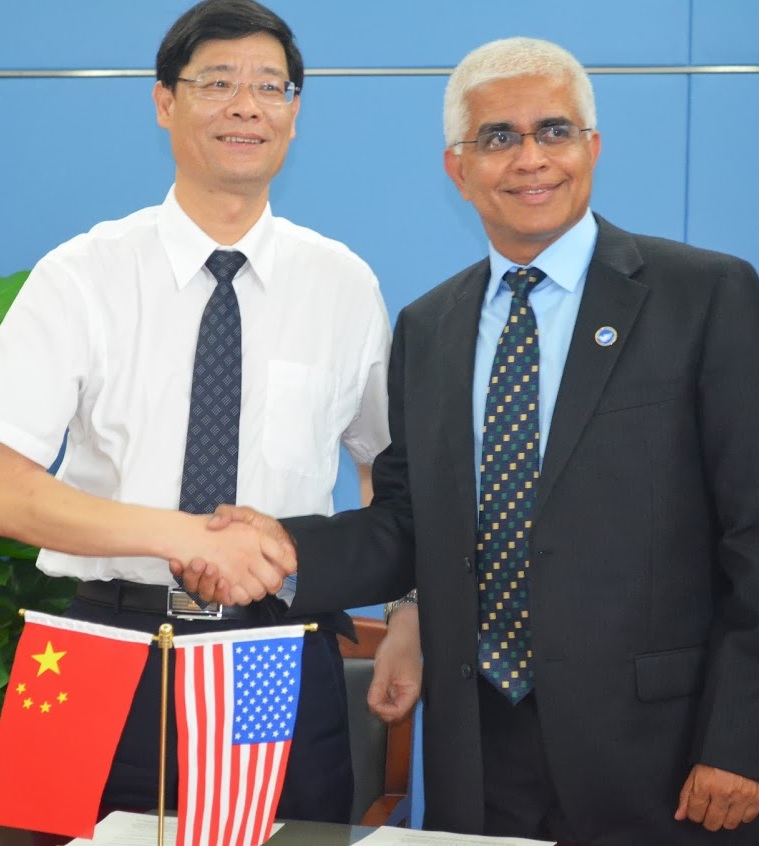 Dean Mahalingam shaking hands with Vice President Yinzhong Ye of Shanghai Institute of Technology in Shanghai, China, July 1, 2013.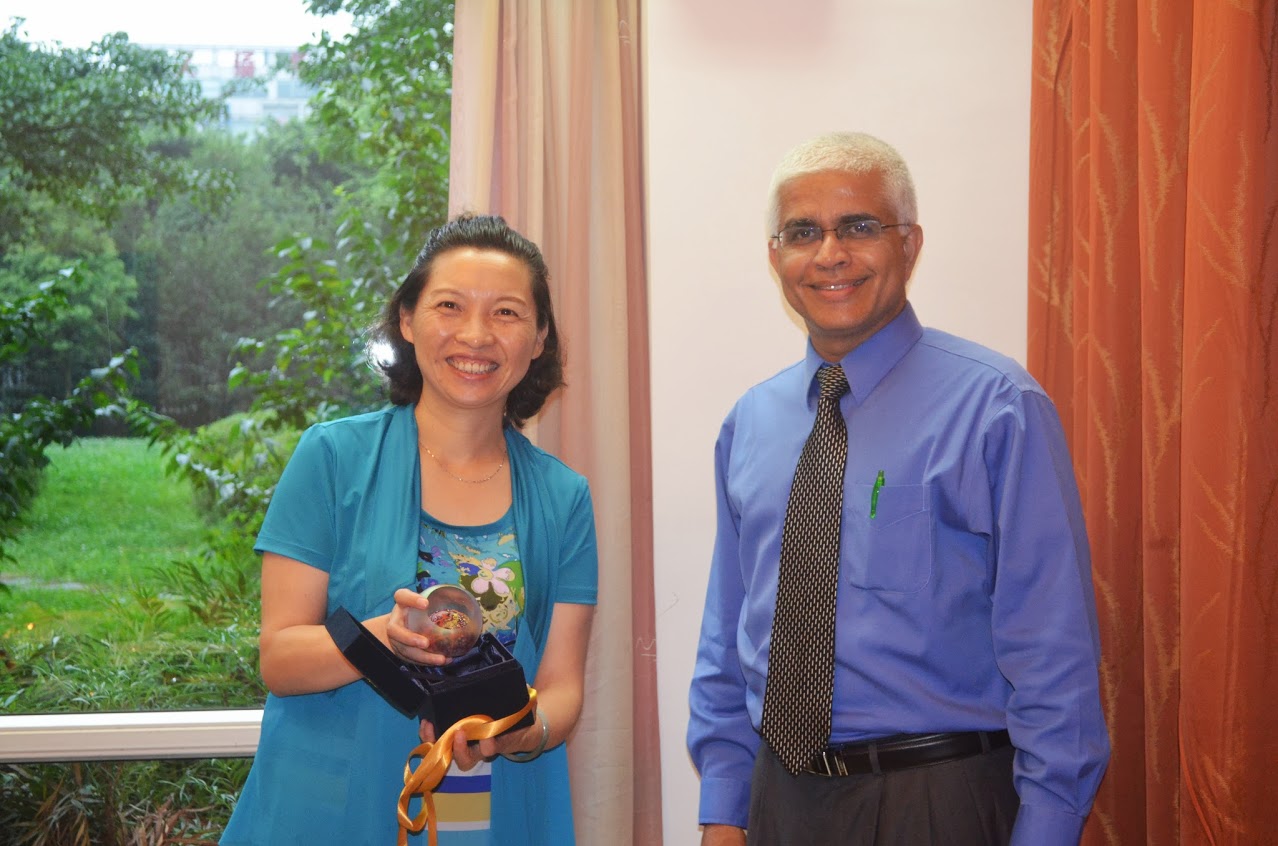 Dean Mahalingam with Vice President Wang Ling of of Southwest Petroleum University in Xindu, China, July 4, 2013.