S.T. Wu, Ph.D.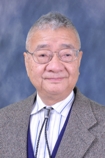 Distinguished Professor Emeritus
Mechanical & Aerospace Engineering

Office:
Phone:
Fax:
E-mail:



Technology Hall 272B
(256) 824-6413
(256) 824-6382
wus@uah.edu
Personal Webpage
Education
1967
1959
1955

Ph.D.
M.S.
B.S.

Aerospace Engineering, University of Colorado
Mechanical Engineering, Illinois Institute of Technology
Mechanical Engineering, National Tiawan University
Biography / UAH Appointments & Professional Activities
UAH Appointments:
2005 – Present; Distinguished Professor Emeritus, University of Alabama System
Department of Mechanical and Aerospace Engineering and Center for Space Plasma & Aeronomic Research
1990 – 2005; Distinguished Professor
1986 - 2005; Founder and 1st Director, Center for Space Plasma & Aeronomic Research
1995 - 2005; Founder and 1st Director, Inst. for Space Physics, Astrophysics & Education
1972 - 1990; Professor of Mechanical and Aerospace Engineering
1969 - 1972; Associate Professor of Mechanical Engineering
1967 - 1969; Assistant Research Professor of Mechanical Engineering
1964 - (March - September); Research Associate of Mechanical Engineering
Professional Activities:
Dr. Wu has chaired or served as a member of numerous national and international committees. A few examples are: Member of the President's Advisory Committee on University Relations 2004 - 2011; Vice-President, Scientific Committee for Solar-Terrestrial Physics 2004-2008, Co-Chair, ISCS/SCOSTEP/ICSU 1998-2002; Chair, SCOSTEP/STEP WG-1 Workshop on Measurements and Analyses of the 3-D Solar Magnetic Field, 1996; Member, Review Panel of the ROC Long Range Planning for Space Science and Technology Program, National Science Council, Executive Yuan, 1991-1994; AIAA Fellow Review Committee, 1991, 1993; Chairman, Technical Committee on Plasmadynamics and Lasers, AIAA, 1991-1994; Coordinator, Solar Physics, STIP/SCOSTEP/ICSU, since its establishment in 1974-2005; Bureau Member, SCOSTEP (Scientific Committee on Solar Terrestrial Physics) 1986-1996.
Research Expertise
Magnetohydrodynamics
Gasdynamics
Radiative Gasdynamics
Plasmadynamics
Computational Methods in Fluids
Heat Transfer
Honors & Awards
Dr. Wu has been the receipient of numerous national and international awards. A few examples are:
2006 AIAA James A. Van Allen Space Environments Award
2005 NSSTCImplementation Team Group Achievement Award, NASA/MSFC
2001 Lifetime Achievement Award, College of Engineering/UAH
1997 Distinguished Researcher Award, The University of Alabama in Huntsville Alumni Association
1997 Who's Who in Science & Engineering, 4th Edition
1996 AIAAPlasmadynamics and LASER Award
1993 Natural Science Award, Chinese National Science and Technology Council
1992 Chinese Academy of Science's National Science & Technology Achievement Award
1991 CESASC Achievement Award
1990 Honorary Fellow, Center for Space Science and Applied Technology, Chinese Academy of Sciences
1989 Fellow, AIAA
1986 Alabama Academy of Science/Wright Garner
1979 NASA Group Achievement Award (Skylab)
Recent Publications
More than 300 articles in the fields of plasma physics, solar physics, upper atmospheric physics, MHD flows, solar energy fundamentals and numerical methods in the journals: J. of Solar Physics, J. G. R., AIAA J., ASME J., Planet. & Space Sci., Ap. J., ZAMP,Int'l J. of Computers and Fluids.
Below are selected publications:
A Global Wind Model Based on Surface Measurements of Magnetic Field and Transverse Velocity from GONG, Wu, S. T., A. H. Wang, C.-C. Wu, F. Hill, I. Gonzalez Hernandez, X. S. Feng, and M. Dryer, Proceedings of the ASTRONUM – 2010, 5th International Conference on Numerical Model of Space Plasma Flows, 143-150, San Diego, CA, ASP Conference Series, 2011.

Simulation of the Unusual Solar Minimum with 3D SIP-CESE MHD Model by Comparison with Multi-Satellite Observations, Liping Yang, Xueshang Feng, Changqing Xiang, Shaohua Zhanga, and S. T. Wu, Solar Phys, DOI 10.1007/s11207-011-9785-7, June 2011.

A Hybrid Solar Wind Model of the CESE+HLL Method with a Yin-Yang Overset Grid and an AMR Grid, X. S. Feng, S. Zhang, C.G Xiang, L. Yang, C. Jiang, and S. T. Wu, Ap J., 734:60, (11pp), doi:10.1088/0004-637X/734/1/50, 2011.

Utilization of Multiple Measurements for Global Three-Dimensional Magnetohydrodynamic Simulations,Wang, A. H., S. T. Wu, E. Tandberg-Hanssen and Frank Hill, Ap.J., 732:19 (12pp), doi:10.1088/0004-637X/732/1/19, 2011.

Three-Dimensional MHD Simulation of the Evolution of the April 2000 CME Event and It's Induced Shocks using a Magnetized Plasma Blob Model, F. Shen, X. S. Feng, S. T. Wu, C. Q. Xaing, and W. B. Song, JGR, 116, A04102, doi:10.1029/2010JA015809,2011.

On the Causes of Plasma Acceleration and Changes of Magnetic Flux in a Resistive MHD Plasma, H. S. Yu, L. H. Lyu and S. T. Wu, Astrophysical Journal, 727:79(12pp), doi:10.1088/0004-637X/726/79, 2011.

Characteristic Boundary Conditions for Numerical Magnetohydrodynamic (MHD) Simulation of Solar and Laboratory Plasma Flows, S. T. Wu, A. H. Wang and J. Cassibry, in Proceedings of ASTRONUM 2009, Numerical Modeling of Space Plasma Flows, Astronomical Society of the Pacific Conference Series, Volume 429, (eds. N. V. Pogorelov, E. Audit, G. P. Zank), 294-304,2010.

Analyses of Magnetic Field Structures for Active Region 10720 using a Data-Driven 3D MHD Model, S. T. Wu, A. H. Wang, G. Allen Gary, Ales Kucera, Jan Rybak, Yang Liu, Bojan Vrsnak, Vasyl Yuchyshyn. Adv. Space Res., 44, 46-53, doi:10.1016/j.asr.2009.03.020, 2009.