Daniel Armentrout Ph.D.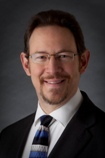 Lecturer
Mechanical & Aerospace Engineering
Education
1991
1990
1985

Ph.D.
M.S.
B.S.

Physics, University of Denver
Physics, University of Denver
Physics and Philosophy, Drake University
Biography
Daniel Armentrout was the Interim Chair and lecturer in the Mechanical and Materials Engineering department at the University of Denver (DU). He has taught a diverse mix of graduate and undergraduate courses in mechanical engineering, general engineering, physics and general science. In his 14 years at DU, his research concentrated primarily on the testing and analysis of composite materials exposed to extreme environments. In 2011 he received the Faculty Pioneer Award for Scholarship and Leadership at DU and in 2007 the Best Citizen Award in the School of Engineering and Computer Science. His employment experience also includes the Rocky Flats Environmental Technology Site (1990-1996) where he worked on materials analysis and waste encapsulation techniques of radioactive and hazardous waste. He has published over 35 articles in international journals and 20 conference proceedings. Daniel Armentrout graduated with a bachelor degree in physics from Drake University in 1985. He also has MS and PhD degrees in physics from the University of Denver. He is a licensed professional engineer in the state of Colorado.
Research Expertise
Honors & Awards
Recent Publications
tbd