ISEEM Graduate Dr. Joseph W. Hamaker Named Member of NRC Panel (December 2012)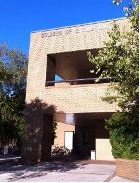 The College of Engineering is proud to announce that Dr. Joseph W. Hamaker has been selected by the National Research Council's (NRC) Committeeon Human Spaceflight as one of 14 members to serve on its Technical Feasibility Panel. This panel will help the committee evaluate the future of the American space program.
Dr. Joseph W. Hamaker is a senior cost analyst with The Millennium Group International (TMGI). He performs cost and schedule estimating, risk/uncertainty analysis and related economic assessments, cost-estimating tool development, and related work for new and ongoing space projects. Previously, Dr. Hamaker was the director of the Cost Analysis Division of NASA headquarters. In this position, he led the development of independent cost estimates for NASA programs as well as the establishment of strategic management policy for the overall NASA cost-estimating process. Prior to assuming the lead cost position at NASA headquarters, Dr. Hamaker spent 29 years at NASA's Marshall Space Flight Center, the last 16 as manager of the Engineering Cost Office there. He is certified by the Society of Cost Estimating and Analysis as a cost analyst and by the International Society of Parametric Analysts as a parametric practitioner. Dr. Hamaker has a B.S. in industrial engineering from Tennessee Technological University and a B.A. in economics, an M.S. in engineering
management, and a Ph.D. in industrial and systems engineering from the University of Alabama, Huntsville. He previously served as a member on the NRC Committee on Cost Growth in NASA Earth and Space Science Missions.