James J. Swain, Ph.D.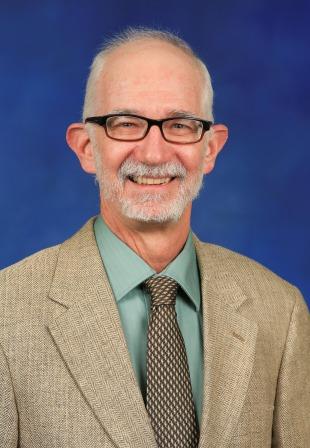 Professor
Industrial and Systems Engineering and Engineering Management
Office:
Phone:
Fax:
E-mail:

TH N134
(256) 824-6738
(256) 824-6733
jswain@uah.edu
Personal Webpage
Education
1982
1977
1975
1974

Ph.D.
M.S.
B.S.
B.A

Industrial Engineering, Purdue University, W. Lafayette, Indiana
Mechanical Engineering, University of Notre Dame, South Bend, Indiana
Engineering Science, University of Notre Dame, South Bend, Indiana
Liberal Arts, University of Notre Dame, South Bend, Indiana
Biography
Dr. Swain attended the University of Notre Dame (BA, BS, and MS), including a year in the program in Innsbruck, Austria. His work with Dr. William Biles was later published as the Wiley text, Optimization and Industrial Experimentation. He spent two years at Air Products and Chemicals as a Systems Analyst, supporting mechanical and thermodynamic computations and simulation. He earned his PhD at Purdue University with work in Monte Carlo variance reduction applied to nonlinear regression estimators. He has taught at Georgia Institute of Technology and the University of Alabama in Huntsville, with visiting appointments at Purdue and the University of Miami. His research has concentrated on applied statistics and simulation, often in combination with each other. Recently he has become interested in heuristic methods of optimization including simulated annealing and genetic algorithms.
Research Expertise
Simulation Modeling and Analysis
Applied Statistics
Linear and Nonlinear Regression
Response Surface Methodology
Honors & Awards
Recent Publications
Harris, G., Anderson, M.D., Farrington, P.A., Schoening, N.C., Swain, J.J., and Sharma, N., "Developing Freight Analysis Zones at a State Level: A Cluster Analysis Approach," Journal of the Transportation Research Forum 49(1), 59—68, 2010.
Lovelace, C. R., Swain, J.J., Zeinelabdan, H., and Gupta, J. "Lower Confidence Limits for Process Capability Indices Cp and Cpk when Data are Autocorrelated," Quality and Reliability Engineering International, 2009.
Lovelace, C. R., and Swain, J.J., "Process Capability Analysis Methodologies for Zero-Bound, Non-normal Process Data," Quality Engineering, April 2009, pp. 190-202.
Shatnawi, R., Li, W., Swain, J.J., and Newman, T., "Finding Software Metrics threshold Values Using ROC Curves," Journal of Software Maintenance and Evolution: Research and Practice, 2009.
Swain, J. J., "Statistical Software in the Age of the Geek," OR/MS Today 40(1), February 2013, pp. 56—61.
Swain, J. J., "Discrete Event Simulation Software Tools: Back to the Future … ", OR/MS Today 38(5), October 2011.
Recent Presentations
"Geographical Zone Partitioning Framework Using Multi-Objective Optimization," 2013 Industrial Engineering Research Conference (N. S. Sharma, J. J. Swain).