Student Help and Support
Distance Learning General Information
IMPORTANT TECHNOLOGY CHANGES AFFECTING DISTANCE LEARNING STUDENTS AT UAH:
Attention COE DL Students and those using DL staff services! Lecture capture updates were implemented for the Spring 2014 semester. Please refer to the transitional information below for additional information on the newly implemented Panopto lecture capture system being used on the UAH campus. Additional updated information has also been provided for DL students in the Spring 2014 DL Newsletter.
As well, the University is nearing completion of a formal, intensive review to select a new Learning Management System, replacing our current Angel LMS. Watch for the announcement and additional information regarding the new system in late Spring 2014.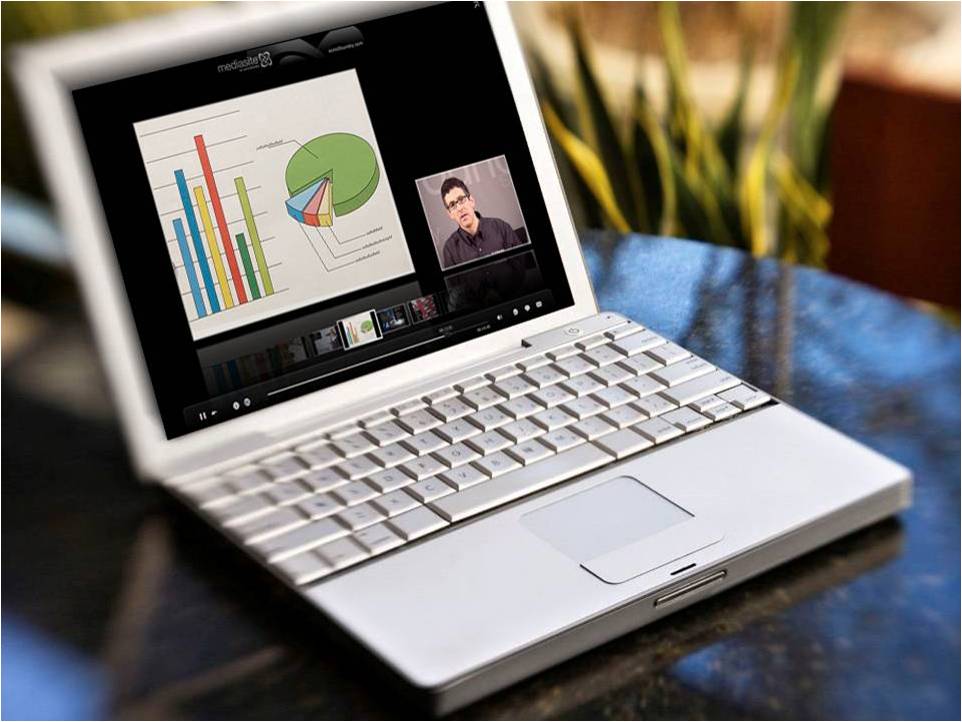 Distance Learning coursework at UAH supported by CoE uses a number of technological tools. Our capture tool is Panopto, which allows us to capture live lectures while our professors are teaching, and to then provide this
content to our DL students very shortly thereafter via the University's Learning Management System, Angel. In addition, we also offer some courses across the UA System using videoconferencing.
Availability of Content
You will access your online course lecture system through Angel after you are registered for your DL classes. Access links provided on the Angel LMS may be posted on the Course Homepage, or under the content tab, sometimes called "Lessons". Your professor will be able to provide more guidance on accessing this content.
The DL lecture capture is typically posted within 1 hour after the scheduled class time has completed. If there is a delay in posting, this is due to post-production needs for the class. Allow 24 hours M-F prior to notification of the DL office of no posting for your class. Content remains available throughout the semester that students are registered for class; students do not have access through the Internet upon the end of the academic term in which they are registered.
How does lecture capture work, and what will I be able to view in the lectures?
Most of the time at UAH, we record (capture) live classes using advanced media encoding software from Panopto to consolidate audio and video lectures alongside materials presented by faculty members. Our unique lecture capture system allows any content presented in class to be captured and made available to you through our server. These materials may include slideshows such as PowerPoint, demonstrated documents such as drawings or excerpts from textbooks, audio and/or video media clips, SmartBoard and Sympodium annotations, as well as many other technology inputs. Synchronization of this content is completed and the captured lectures are placed online for asynchronous viewing via Panopto. You have the option to watch content as many times as you need, and at any time after the lecture has completed. Some classes may also be available for downloading and livestreaming, based on the settings applied by your professor. Additionally, you will be able to bookmark as well as add notes to each of your sessions.
Logging into your DL Content/Lectures
Online Distance Learning video content can be accessed through the Angel LMS. You may also log in here to the Angel LMS. For information regarding features available within the Panopto system during playback, such as note taking, bookmarks, using the viewer, and other functionality, see the OIT website, which includes both articles and videos on these topics: http://www.uah.edu/oit/services/lecture-capture/documentation-and-training
What features are available through Panopto when viewing a Webcast (live streamed) event?
Panopto allows viewers to watch content on-demand (asynchronously) and also via Webcasting, which is also called live streaming. Webcasting events allow viewers to see and hear the presenter while the event is being recorded, along with seeing any content being presented (i.e., PowerPoint slides) as time-synched pictures alongside the presentation, just as though you were watching asynchronously. Webcasting events may be configured to allow viewers to also see and respond to live polls, submit questions via a Q & A tool, and view linked documents that are being shown live in class along with the rest of the class. Q & A functionality is typically managed by an on-site moderator during the event.
See the XXX for more information on these options. If you are interested in seeing your class live, contact your professor to request this option. (Please note that you may also view polls that have been completed, view linked documents, and submit questions when viewing videos on-demand/asynchronously, if these tools are enabled in your event).
Technical Specifications for Using Panopto
Operating Systems

-Microsoft

Windows XP SP2, Vista, 7, 8

-Apple

Mac OS 10.4.8+ (Intel-based) (PPC-based NOT supported)

iOS 6+

Processor

1.8 GHz or higher

Memory

512MB

Network

Bandwidth

50 Kbps for audio only presentations. 300 Kbps for presentations with one video stream, audio, PowerPoint and screen capture. 500 Kbps for presentations with multiple video streams.

Applications

Microsoft Silverlight 2.0+

Supported Browsers

Internet Explorer 8+, Firefox, Chrome, Safari
Panopto Troubleshooting
If you are experiencing issues while trying to view content with Panopto, please consult the online user manual here, or download the .pdf version.
ANGEL
Angel is the course management system used by the UAH Campus. Many of our DL faculty members may use this system to post syllabi, collect assignments, and distribute documents, among other uses. If you need assistance with use of this system with your DL classes, please contact the OIT Help Desk:
Phone: (256) 824-3333
Email: helpdesk@uah.edu
---
UAH Distance Learning Communication Tools
Email/UAH Google Apps
To log into the UAH campus-wide email, web calendar, and other tools, now available through Google, see this page.
For additional assistance, check out this page. You may also find it useful to review this Gmail helpsheet on setting up your UAH Gmail account--this includes information on forwarding your new UAH Gmail account to another address
---
Distance Learning Library Assistance
DL students have full access to the UAH M. Louis Salmon Library. For additional support for DL students through our library, please select the following link:
---
Distance Learning Textbook Purchases
Each DL student is responsible for obtaining all required textbooks for DL classes. All textbooks for DL courses (as well as traditional courses) offered at UAH may be ordered through our Bookstore.
Contact your instructor for information pertaining to required textbooks, if you are unable to locate this information from the UAH Bookstore.
---
Distance Learning Testing and Proctoring
Proctoring of on-site and online examinations are common among DL courses offered by UAH, in order to ensure the integrity of both the student completing the exam and also of the content presented in the examination itself. DL policy requires the DL student to identify someone in the student's local region that is willing to serve as a testing proctor.
Local students who are registered as DL students are expected to take examinations with the on-campus class, if they normally attend lectures with the live class. Students should gain instructor approval to deviate from this policy. Exams are proctored from the DL office for local students who do not attend classes held live. These proctored examinations should be scheduled through the DL Administrative Assistant (256) 824-6976 or luke@uah.edu .

Guidelines for local proctoring at UAH are as follows:
Daily proctoring on-site at UAH is offered M-F, by appointment, at 9:30 am and 1:30 pm. Proctoring of examinations ends by 5:00 p.m. each business day
Students are responsible for scheduling exam dates with the DL Administration Office at (256) 824-6976.
All examinations will begin on time, as indicated in one of the two time slots above, and as agreed up on the reservation made by the student.
Students who are as late as 15 minutes will be allowed to begin but will not be given extra time at the end of the exam.
Students who are later than 15 minutes will be asked to reschedule within the guidelines/deadlines set by the instructor.
The instructor guidelines for proctoring will be closely adhered to, and will follow all instructions provided to the DL Administrative Office on the Exam Control Form; i.e., student will be allowed to take only those materials specified on the control form into the room.
Students are not allowed to bring electronic personal belongings, including but not limited to cell phones, PDA's, and other devices, into the proctoring environment. All students will be asked to leave these devices in a secure environment prior to test administration.
Upon administration of the examination to students, once per day, completed examinations will be given to the administrative assistant of the academic department for which the faculty member teachers. These exams may then be picked up from this individual by the faculty member.
Remote (defined as outside of Madison Country in mailing and physical address) DL student exams must go through a designated, certified proctor. Students are responsible for identifying the appropriate proctor at their location and submitting the name and contact information to the DL Administrative Office as soon as this information is known, through use of the Proctor Consent Form. The UAH DL Administrative Office will then contact and certify the proctor.

Please note that exams are sent directly to the proctors with instructions for administration, after the Proctor Certification Process is completed.
---
Distance Learning Student Resources and FAQs
Below are links to a variety of Distance Learning student topics of interest.
FREE ONLINE COURSE (from Open University UK) on Living with the Internet: Learning Online
Are you considering enrolling in online education, but are unsure about some of the expectations, lifestyle considerations and changes, and other factors that may be important in this decision? The above, self-guided free online course module will walk you through these aspects and more.
Is Distance Learning Right for You? (About, Inc.)
7 Success Strategies for Distance Learners (WorldWideLearn)
Online/Distance Learning Tips (Monster)
5 Ways to Stay Motivated As a Distance Learner (About, Inc.)
4 Ways to Balance Family and School As a Distance Learner (About, Inc.)
---
DL Student Evaluations & Complaint Procedures
Please take a few moments to evaluate the DL course that you have completed through UAH by completing this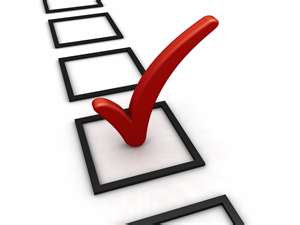 You should complete one survey per course, per term. Thank you for your feedback! We look forward to hearing your suggestions.
STUDENTS: PLEASE NOTE THAT THIS SURVEY IS ANONYMOUS. IF YOU WANT TO BE CONTACTED, PLEASE ADD YOUR NAME AND EMAIL ADDRESS INTO THE ADDITIONAL COMMENTS FIELD ON QUESTION 9.
DL STUDENT COMPLAINT PROCEDURES: Students who have a grievance regarding courses or programs being completed through Distance Learning are encouraged to address such concerns first informally, as guided by the UAH Student Handbook. Informal procedures encourage students to seek resolutions by discussing their complaints informally with the relevant faculty or staff member who is most associated with the matter. A student who is uncertain about how to seek informal resolution of a concern is encouraged to seek advice from the Director of Distance Learning for the College of Engineering. Formal complaints to the Director should be submitted in writing (sherri.restauri@uah.edu), and should include all course identification information and specifics of the complaint. Students will receive a response within 3 business working days on these complaints.
---
New to UAH?
Never been to campus? Take a look at the UAH Virtual Tour, created by the Computer Science department at UAH.
---
DL Tuition - What does it cover?
Distance Learning students will receive full online, readily available access to all captured class lectures recorded during the semester in which the student is registered. Where approved by your professor, you are also allowed to join in on the live class, should you be available locally during the term.
DL students may also use the DL Administrative Office to arrange for proctored testing arrangements, where required by faculty members, either with a remote DL proctor (as approved by instructor) or a local DL proctor from our office. No extra charge is assessed for DL students requesting proctoring services through the DL Administrative Office at UAH.
For more information covering tuition, please refer to the Office of the Bursar.