Professors Milenkovic and Jovanov received an NSF infrastructure grant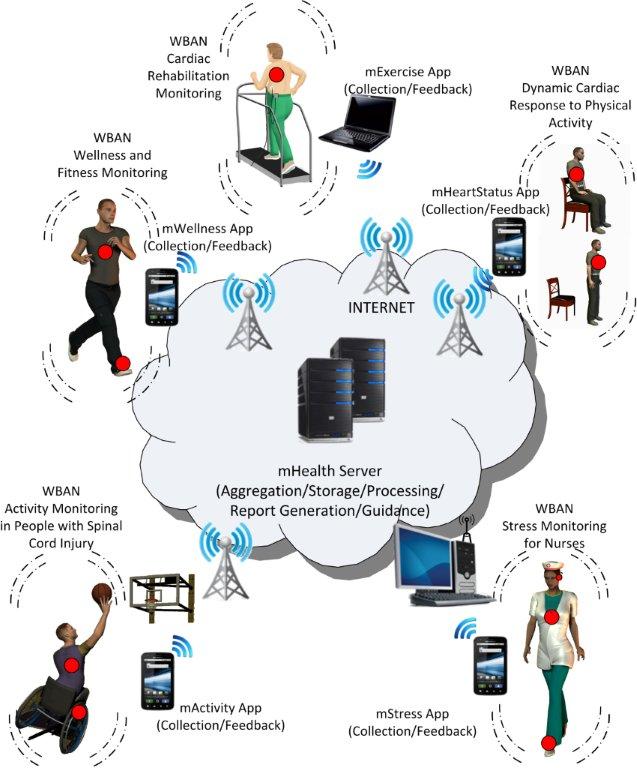 The grant will be used to create mHealth – computing infrastructure for mobile health and wellness monitoring.
The College of Engineering is pleased to announce that Professors Milenkovic and Jovanov from the Electrical and Computer Engineering Department received an NSF grant to create mHealth– computing infrastructure or mobile health and wellness monitoring. This project will support creation of a multi-tiered computing infrastructure pioneered at UAHuntsville. The mHealth consists of (a) a variety of wearable wireless sensors for monitoring users' physiological signals, body movement and activity levels, and environmental conditions; (b) personal devices that collect data from the sensors, analyze them, compile personalized health status information, and upload data over the Internet to a server; and (c) an mHealth server running databases and services for logging and analysis of health records from multiple users.
The infrastructure will directly support several research efforts conducted by the investigators, their students, and their collaborators from the UAHuntsville's College of Nursing; Mayo Clinic, Rochester, MN; the University of Alabama at Birmingham's School of Health Sciences (UAB); and Lakeshore Foundation in Birmingham, AL.
The mHealth infrastructure will enable the investigators to pursue the following research goals:
Exploring critical design issues in the next generation of wireless wearable body area networks for health monitoring including their functionality, reliability, and energy-efficiency;
Creating annotated public data repositories with vital signs and physical activity parameters during normal daily activities to promote further research in WBANs for health monitoring;
Building WBAN research prototypes and developing algorithms, firmware and software artifacts for the a number of health monitoring applications, including monitoring and managing physical activity of people with spinal cord injury, monitoring and managing ambulatory rehabilitation of people with coronary disease, health status assessment of people with coronary disease, and monitoring of occupational stress of nurses.
In addition, mHealth will be used in a senior design course sequence and two graduate courses at the UAHuntsville to improve academic training and learning experience and help recruiting efforts through outreach activities.