Chris E. Orr (BSE, Electrical Engineering,1984) wins prestigious GE Edison Award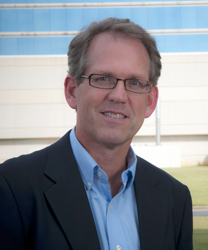 Chris E. Orr
HUNTSVILLE, Ala (September 28, 2012) —University of Alabama in Huntsville (UAHuntsville) College of Engineering alumnus Chris E. Orr ('84 BSE) has been awarded a General Electric Edison Award for his contributions to the General Electric (GE) Company. The Edison award is named after Thomas Edison, one of GE's founders and the most prolific inventor in history.
Orr is employed at GE Intelligent Platforms Mil/Aero in Huntsville as a principal engineer. He works in the technology group as a new product introduction lead engineer. Edison award recipients receive a $25,000 grant to fund research at a university of their choice. Orr has selected as the recipient of his grant, the UAHuntsville College of Engineering (Department of Electrical and Computer Engineering).
Not aware he had been nominated for the award, Orr said, "I was very surprised, as well as honored. But with this honor, I am also aware that this award is truly a reflection of the talented and passionate people that work at GE Intelligent Platforms, and especially the technical and engineering staff here in Huntsville. Any success I have is a result of this strong team and our combined contributions. I am thankful to GE for the Edison Award and for the commitment to funding university research. I am very happy to be able to direct this grant to UAHuntsville."
Orr, a native of Benton, Ky., attended UAHuntsville from 1979 to 1984. He attended the university because he was given the opportunity to follow his dream of playing college basketball, and at the same time he explored his goal of an engineering degree.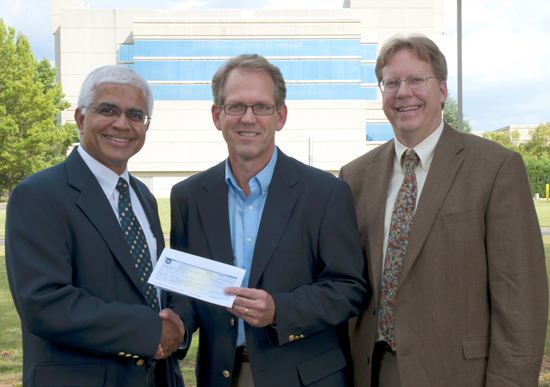 Dean Shankar Mahalingam, Chris E. Orr, Robert Lindquist
"Because a number of the UAHuntsville students were also working in the technical field while they were going to school, they actually raised the bar for the other students. The broad UAHuntsville engineering curriculum and proximity to the high-tech community provided me with a good basis for pursuing summer technical work in addition to my classes. This technical experience along with my challenges at the university provided me with a solid technical basis and initial career opportunities with local companies after graduation.""I will always be grateful for the educational opportunities provided by UAHuntsville," he said. "Playing a college sport and pursuing an engineering degree was very challenging. But, during my time as an engineering student, I received wonderful cooperation from my instructors and advisors in planning and completing the required courses. There were many times that I had to study on a bus traveling to and from games, but I was very lucky just to be in that position of student athlete, following a path to a career goal.
Orr's additional duties at GE include leading a group of engineers in the design and development of Intel Processor Based single-board computers, including technical coordination/exchange between engineering sites in Huntsville and Towcester, United Kingdom. He is also involved in mentoring and supporting design engineers in trouble-shooting issues with pre-released products, and in assisting product mangers in technical support.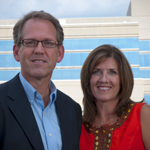 Chris E. Orr and his Wife Shannon Orr
Orr is listed as inventor on two GE patents: "Method and systems for extracting heat from electrical components" (shared with David Slaton), and "Systems and methods for converting a computer rear transition input/output (I/O) to front panel."
Leaders from their local business nominate GE employees for the Edison Award. The nomination includes details of the person's technical, business, and leadership contributions. Award criteria include technical excellence, customer impact, organizational citizenship and eligibility (years of technical experience). The nominations are then reviewed by a panel of GE business engineering leaders and the GE chief technology officer, with the winners (usually 10 or less) chosen from GE businesses worldwide.Before he began his tenure at GE Intelligent Platforms he was employed for a number of years at Sanmina-SCI Corporation and at VMIC. He also served multiple terms on the selection committee for the UAHuntsville Chargers Hall of Honor.
Orr, and his wife, Shannon are the proud parents of two daughters, Lauren and Jordan.

You may also be interested in:
For more information
Joyce Anderson-Maples
(256) 824-2101
maplesj@uah.edu