Facilities
The Department of Electrical and Computer Engineering is located primarily in the Engineering Building. Most optics-related research facilities and faculty are in the adjacent Optics Building. Technology Hall provides some space for Computer Engineering instruction and research, including the CRASH Laboratory.
The University maintains science and engineering collections in its main library, adequate for most needs. In addition, the excellent Redstone Arsenal Library is available to faculty and students who are US citizens.
Students and faculty have access to a variety of minicomputers and workstations. All the departments offices contain at least one PC and all the departmental laboratories are equipped with PCs and/or unix workstations. Primarily, the department supports PC and unix systems. However, there are a wide variety of systems within the ECE department.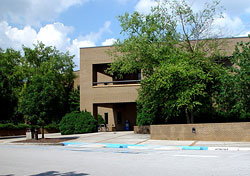 Engineering Building
College of Engineering General PC Labs
Unix Labs I and II
ADTRAN TDP Lab
Dynamic Systems Simulation/Computation Lab
Multi Media Development Lab
Multi Media/Digital Signal Processing Classroom
LaCASA
Cyber Chargers Lab
Electronics Labs I and II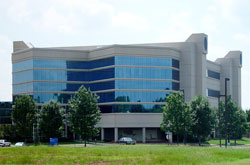 Optics Building
Photonics Lab
Optoelectronics
Optical Hybrid Computing
Nano-Microfabrication Laboratory
Laser Science and Engineering Lab
Laser Science and Engineering Computer Lab
Laser Science and Engineering Experimental Lab
Transistor and MEMS Undergrad Microfabrication Lab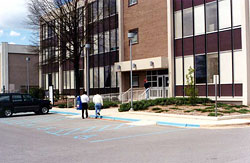 Technology Hall
Microcomputer Lab
Rapid Prototyping Lab
Real-Time Systems Lab
Communication Systems Lab
Digital Signal Processing/Microcontroller Lab
Solid State Device and Mixed Mode VLSI Design Lab
Other Labs
CPE Senior Design Lab
Parallel Processing Lab
Electronics Project/Senior Design Lab
Wireless Communication Development Lab
Computer Systems Lab (CRASH)
EE Senior Design Lab
Integrated Biometrics Lab
Controls and Dynamic Systems Lab
MEMS Fabrication Technology Lab
Applied Microtechnology Lab