UAH Students Teach Robot to Dance Gangnam Style!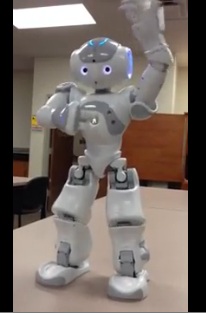 Three UAH students have "taught" a robot the moves to the "Gangnam Style" dance craze.
The students -- Roslyn Brown of Huntsville, Heather Helton of Hazel Green and A.C. Williams of St. Thomas in the Virgin Islands -- have helped create an Android application to control the robot's movements. They are part of a master's degree class in software engineering that have developed the app.
this story is courtesy of al.com: click this link for the complete story: http://blog.al.com/breaking/2013/04/gangnam_style_uah_students_cre.html