Alabama Governor Robert Bently Congratulates Dr. Jason Cassibry (2/2013)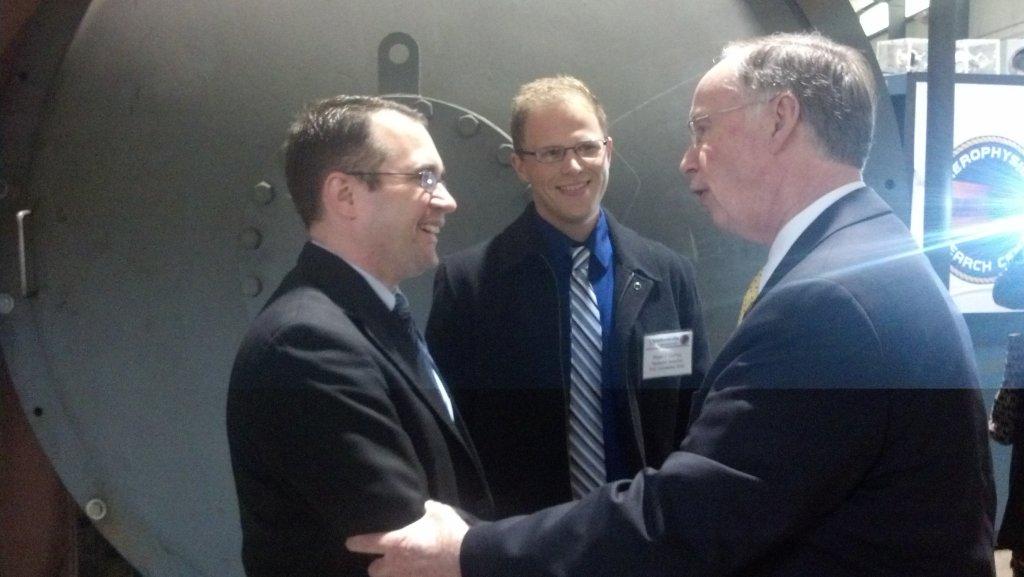 Governor Bentley spoke at the dedication of the UAH Charger One Facility on Redstone Arsenal. This picture shows Dr. Bentley congratulating Dr. Jason Cassibry, Associate Professor of Mechanical and Aerospace Engineering, and UAH PhD Student Ross Cortez. Officials from state and national government, The Boeing Company, NASA , and UAH participated in the dedication ceremony.
Dr. Cassibry and Ross Cortez are becoming recognized national leaders on the Nuclear Fusion Propulsion arena. The Propulsion Research Center is pleased to have them as part of our research team in conjunction with the UAH College of Engineering and the UAH Aerophysics Facility.