State Authorization
What is State Authorization?, Compliant with Requirements, Timeline for Approval, What is SREC?, Related Campus Activities,
Additional Resources, State Authorization Map, Accreditation, Out-Of-State
UAH is actively pursuing authorization across the United States for educational and outreach activities outside of the state of Alabama. Below is an overview regarding this initiative.
What is State Authorization and what does it apply to?

On October 29, 2010, the U.S. Department of Education (USDOE) released the following new regulation for higher education institutions as "§ 600.9(c) State authorization"
1: "If an institution is offering postsecondary education through distance or correspondence education to students in a State in which it is not physically located or in which it is otherwise subject to State jurisdiction as determined by the State, the institution must meet any State requirements for it to be legally offering postsecondary distance or correspondence education in that State. An institution must be able to document to the Secretary the State's approval upon request."
Institutions are expected to comply in each state in which they 'operate' by July 1, 2011. U.S. Department of Education officials have told us that institutions possessing proof that they are applying in a state by July 1 will be considered as 'good faith' that the institution is in compliance for the 2011-2012 year. We are waiting for the official release of this statement.
In general, the federal regulations relating to State Authorization relate to any activities that the University pursue that touch outside of our state borders. This relates to Distance Learning/Online Learning initiatives and programs, recruitment and promotion, internships and practicums, and to a number of other variables. The UAH Director for State Authorization and Distance Learning, Dr. Sherri Restauri, is available to answer additional questions relating to this regulation.
What does UAH have to do to become compliant with requirements in the different states in order to offer our programs to students, and what may I be expected to do?

Each state has a different set of policies, managed by their state agency or agencies. The UAH State Authorization Director is managing each application and approval process. Your department may be asked to provide a set of data as this process begins. Further, reporting of activities that occur outside of the state of Alabama, or that have a reach outside of the our state, may be requested periodically and/or on a recurring basis.
What is the timeline for approval in each state?

UAH is operating under a deadline of July 1, 2014, to show significant progress, or "good faith" effort towards compliance and towards requesting approval in states in which we are currently operating. Each state agency operates differently and has individual time lines and renewal expectations.
What is SREC and how does SREC relate to the requirements for State Authorization?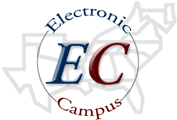 SREC stands for Southern Regional Electronic Campus, and UAH is a member of this organization. SREC, like other regional organizations, has worked to gain recognition for reciprocity agreements that would ease the process for recognition of accredited programs being offered in different states. You or your staff may be contacted by the State Authorization Director regarding SREC, if your programs/courses qualify for placement in this resource. You may read more about SREC at this site.
Click here to submit a course to SREC
Click here to submit a program to SREC

Please refer to this SREC Program Data Entry Reference Document for information on completing program entry fields. Please refer to the SREC's Principles of Good Practice to evaluate your courses and/or programs.
I am unsure if activities that I engage in on campus relate to State Authorization. What should I do to ensure I am in compliance?
Please contact the UAH Director for State Authorization and Distance Learning, Dr. Sherri Restauri. She is available to answer your questions relating to this regulation.
---
Additional Resources Relating to State Authorization
---
State Authorization Map
PENDING
Please refer to attached UAH Authorization Progress file of progress while reference map is under construction.
---
Accreditation
UAH is accredited by the Commission on Colleges of the Southern Association of Colleges and Schools Commission on Colleges (SACSCOC) to award bachelor's, master's, and doctoral degrees. Many UAH programs are also accredited by their respective accrediting agencies, including ABET Inc., the American Chemical Society (ACS), the Association to Advance Collegiate Schools of Business (AACSB), the Commission on Collegiate Nursing Education (CCNE), the Computer Sciences Accrediting Board (CSAB), the Accreditation Council for Cooperative Education (ACCE), the National Council for Accreditation of Teacher Education (NCATE), the National Association of Schools of Art and Design (NASAD), and the National Association of Schools of Music (NASM). Read more.
---
Out-of-State Student Grievance Procedure
The University of Alabama in Huntsville strives to resolve student grievances, complaints and concerns in an expeditious, fair and amicable manner. Students with concerns regarding courses and grades should reach out to their faculty members first, and follow the procedures noted in the UAH Student Handbook for resolving complaints.
Students residing outside of the State of Alabama while attending UAH through electronically delivered classes who would like to resolve a grievance should contact the appropriate UAH office. The Provost's office is the appropriate point of contact if your grievance has been unsuccessfully resolved at the faculty and departmental level. If your complaint is non-academic, you may contact the Dean of Students office to discuss it further. If an issue cannot be resolved internally on the UAH campus, you may file a complaint with your State.