CSPAR Graduate Research Assistant Accepted to Blue Waters Graduate Fellowship Program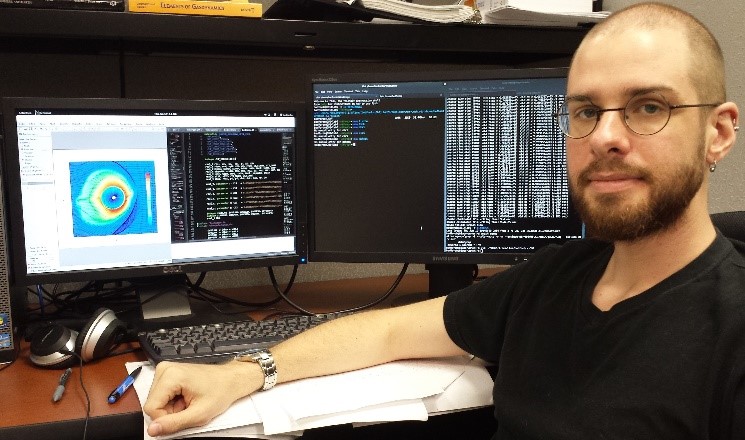 Dr. Nikolai Pogorelov of Space Science and Faculty Advisor of CSPAR's Graduate Research Assistant III, Matthew Bedford, has been selected as one of the seven recipients of the University of Illinois at Urbana, Champaign's Blue Waters Graduate Fellowship program for the 2014 – 2015 academic year!

Recipients of this award were evaluated based on their academic record, GRE score, related experience and service, research plan and its relationship to use of the Blue Waters supercomputer, and letters of reference. Bedford met those requirements and has been awarded a total of $50,000 to cover stipend and tuition and an allocation of 50,000 node hours on the Blue Waters system.

Bedford will focus on the research program and will later present the research progress at the 2015 Blue Waters symposium.
Please help us congratulate Mr. Matthew Bedford on the receipt of this fellowship!