Joint Space Weather Summer Camp 2014, July 16 - August 6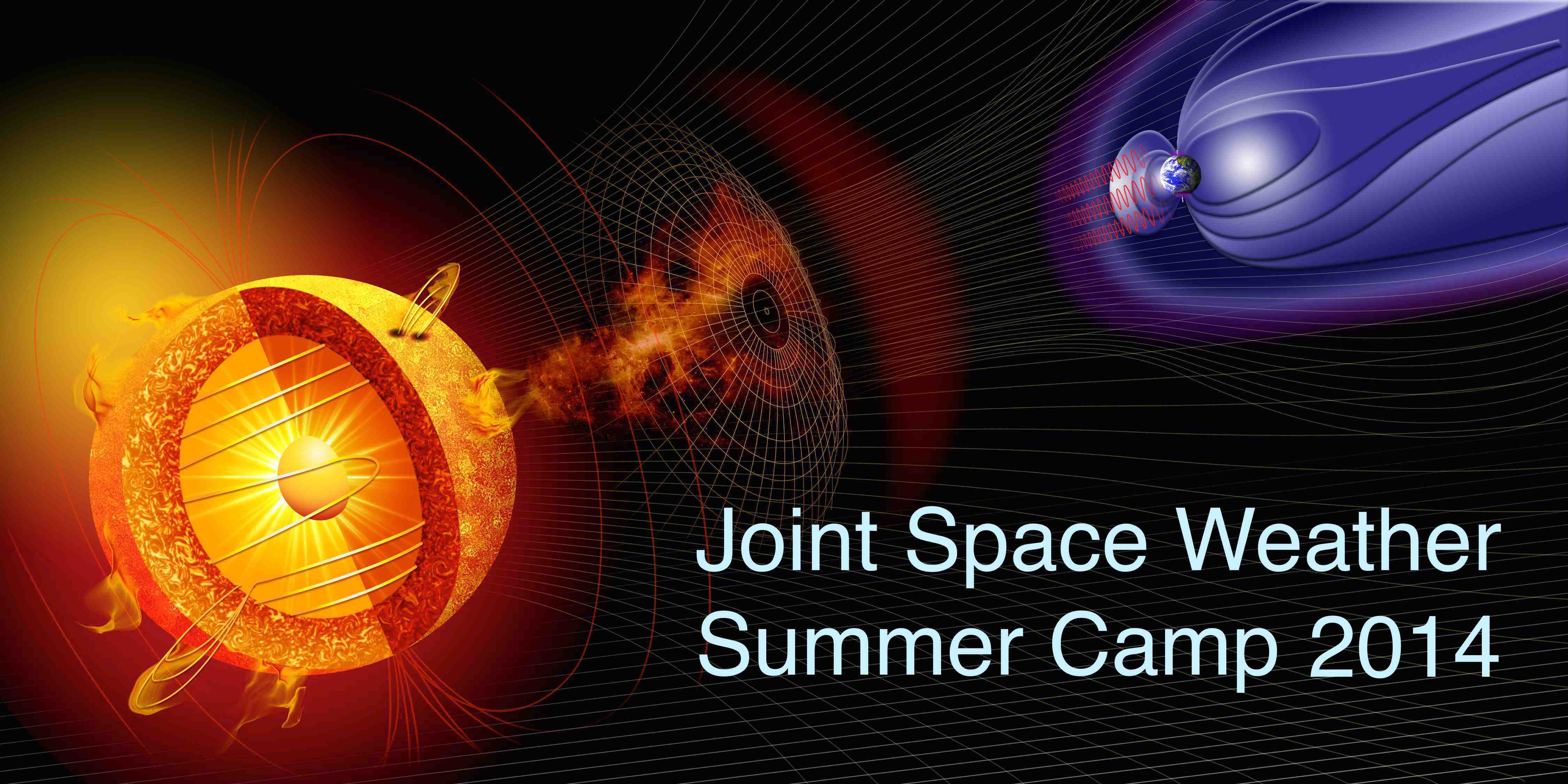 Credit: USGS
The arc of light heading towards the Earth is a coronal mass ejection, which impacts the Earth's magnetic field (shown in purple), causing magnetic storms. Read more at http://www.redorbit.com/news/space/...
---
Overview
The Joint Space Weather Summer Camp (selected topics course SPA489 and SPA689, 3 credit hours) is a joint venture under a cooperative agreement between the University of Alabama in Huntsville, the German Aerospace Center (DLR) and the University of Rostock. This course covers various aspects related to Space Weather, comprising cosmic ray particle transport theory, plasma physics, solar physics, heliospheric physics, computer simulations for modeling and understanding local Space Weather, and the impact on Earth's atmosphere, satellites, and space vehicles. The subsequent challenges and difficulties in building space instrumentation introduce the students also to the engineering program.
This course consists of three parts:
July 8 - July 14: A mandatory 1-week introduction to German language and culture prior to the Summer Camp.

July 16 - July 26: The first part of the Summer Camp takes place in Northern Germany. We will visit various locations and Space Weather monitoring sites as well as the Historical Technical Museum in Peenemünde.

July 26 - August 6: The second part of the Summer Camp takes place in Huntsville, AL, with a visit of the Oak Ridge National Labs in Tennessee and the US Space and Rocket Center.
Program
The Abstract Book of the German portion and the Program Booklet of the US portion of the Join Space Weather Summer Camp 2014 can be downloaded here.
| | |
| --- | --- |
| | |
| Abstract Book (German portion) | Program Booklet (US Portion) |